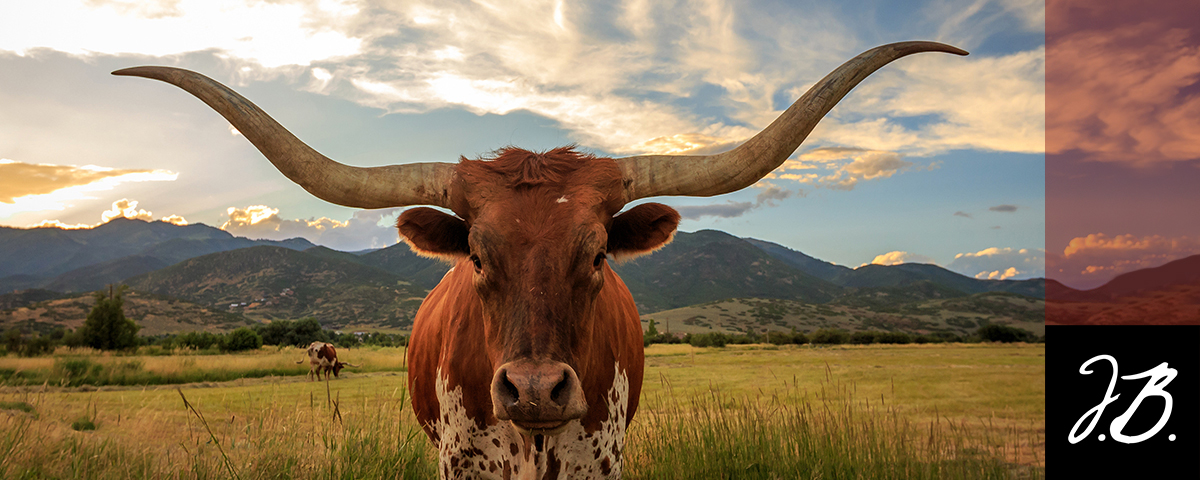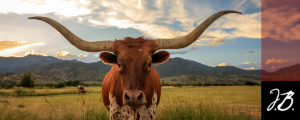 Here's a quick recap of what happened this week:
Grid Still Holding Up in Record Heat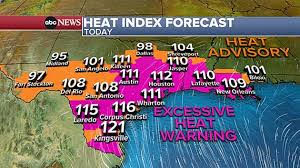 The brutal heatwave continues throughout the state and the entire southwestern US this week.  Although some areas like Austin did receive a slight reprieve over the July 4th holiday when the cloud cover kept temperatures bearable for the day.  What makes this summer so relentless is the overnight temperatures that are remaining abnormally high, well above normal overnight temperatures.  According to the National Weather Service, the Dallas area went six consecutive nights this week when the temperature never dropped below 80 degrees.  Houston has had nine days so far in July where the temperature never dipped below 80 as well.  Texas is also setting records for heat-related emergency room visits this summer.  According to the CDC, for every 100,000 emergency room visits in the month of June, over 1,000 were heat related, which is a record high for the state.
With the extreme temperatures, the state's power grid is comfortably meeting the record demand.  ERCOT figures show power demand once again peaking in the late afternoons, when the temperatures are the highest.  On Tuesday, demand was at nearly 81,000 megawatts, with a capacity of over 83,000 megawatts.  One megawatt will power about 1,000 homes during typical demand, but only about 200 homes on a hot day when everyone is using their air conditioner.
There is no end in sight – at least in the short term.  Forecasts call for temperatures to reach well over 100 degrees through the weekend and into next week, so the grid will once again be tested as the heatwave continues.
If you are interested in monitoring grid conditions, go to the ERCOT website:  https://www.ercot.com
Houston Sues over Preemption Bill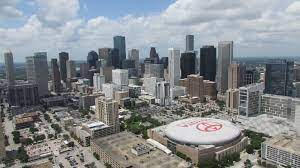 The city of Houston filed a lawsuit this week challenging a bill passed this session that attempts to override some municipal regulations.  House Bill 2127 – passed during the recently completed regular session – limits local regulations to being no more restrictive than state law on the books as they apply to the areas of agriculture, labor, property, and occupations regulations.  Deemed the Regulatory Consistency Act, the bill is attempting to create a baseline of regulatory consistency and regulatory compliance.  The argument for the bill is that too many cities have put in place more burdensome regulatory structures that hinder the ability of businesses to either start or grow their activity in certain areas.  The bill was crafted in response to several cities around the state adopting ordinances that mandated sick leave for all employees, no matter the size of the business.
Cities say the bill goes too far and will eliminate the ability of cities to respond to local needs, and leaves questions as to what ordinances will remain in effect.  Houston city leaders say the new law overturns city ordinances that regulate such things as tow trucks, music festivals, noise regulations, and short term rentals.  In the filing, the city claims the new law is unconstitutional since it removes the authority of all cities to self-govern.  The law takes effect on September 1st, but a preliminary ruling on the law is expected before then.
Special Session Update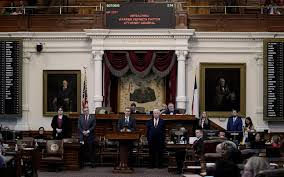 The second special session has started rather quietly.  On the first day of the session – Tuesday, June 27th – the Senate passed legislation that again increased the homestead exemption, and also included provisions to compress the tax rate that local school districts can charge. Another surprise provision included in the Senate bill is a one-time teacher pay increase.  The House has yet to act on anything.  After the holiday break, both chambers returned briefly Wednesday but took no action.  However, in a sign of slight progress, the two chamber leaders did meet on Wednesday to continue negotiations on property tax relief.  No real reports from the meeting, other than a brief comment from Speaker Dade Phelan saying that there was "still plenty of time" to come up with a compromise.
Nothing in the House has even been filed to mirror the Senate version and the lower chamber's chief author of previous property tax measures has yet to unveil his proposal for the current session.  If the members come up with a compromise that includes a proposed amendment to the state constitution – such as an increase in the homestead exemption – then that has to go to the voters for approval.  To be included in this year's November election, lawmakers must finish their work on a compromise by August 9th.  So, as of now, we are in a holding pattern to see if any further negotiations will take place and what if anything is produced from those conversations.  This 2nd special session is set to end on July 25th.
Latest on Paxton Impeachment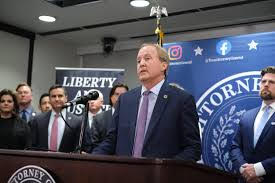 Suspended Attorney General Ken Paxton announced this week he will not testify in the upcoming Senate impeachment trial, saying he will not "dignify" the process.  Paxton's trial starts September 5th in the Senate.  If convicted on any of the 20 articles of impeachment, he will be permanently removed from office.  Paxton and his attorneys have repeatedly denounced the House impeachment and are now saying they do not want to give the House impeachment managers the opportunity to ambush him during the Senate trial.  The 20 articles of impeachment include allegations of bribery, fraud, and abuse of power.  Paxton also remains under federal investigation for the same allegations that have fueled the impeachment effort.  His testimony could have provided information related to the ongoing federal investigation.
In May, shortly after the House voted to impeach Paxton, his office released an outside report that asserted his innocence against some of the allegations.  It was discovered this week that the Attorney General's office – using taxpayer funds – paid a law firm more than $500,000 to produce the report.  The allegation obviously calls into question the validity and objectivity of the report.  Furthermore, the law firm did not interview Paxton or other relevant AG employees to determine the findings of the report.  The report has been rendered useless, except to further exemplify the ongoing and continued pattern of abuse and misdealing conduct by Paxton.
Political Notes
Congressman Colin Allred, the first formally announced Democrat challenging US Senator Ted Cruz in 2024, has raised $6.2 million in the first two months of his campaign.  Allred will report $8.6 million in campaign receipts on his report for the 2nd quarter of the year which ended June 30th.  The report will show that Allred had contributions from 97,600 individual donors, and the final figure also includes $2.4 million transferred from his House office holder account.  This solidifies Allred's ability to be a prolific fundraiser.  Cruz's opponent in 2018 – former Congressman Beto O'Rourke – was not able to raise over $6 million until a full nine months into the campaign.  O'Rourke ended up raising nearly $80 million in his failed challenge to Cruz.  Allred is likely to be joined in the Democratic primary by state Senator Roland Gutierrez, who has gained fame recently due to his representation of Uvalde and his push this session for stricter gun laws in response to the school shooting there.  Gutierrez has said he will make a formal announcement in July.
Mayra Flores was briefly a member of Congress from the Rio Grande Valley in 2022 when she flipped a seat in a June special election that year to replace Democrat Filemon Vela who resigned to take a lobby job.  Flores became the first Republican elected to Congress from the Valley region, but subsequently lost the November election to Vicente Gonzalez who now represents the 34th district, running from south of Corpus Christi down to Brownsville and over to McAllen.  The redistricting process of 2021 has made the district more favorable to Democrats, but recent polling shows Flores in a dead heat in a potential rematch with Gonzalez.  The National Republican Campaign Committee (NRCC) has made the 34th district a priority for recapture, and are strongly recruiting Flores as their favored candidate.  Flores has not made a decision about the race, saying she has enjoyed more time with her family since leaving Congress.  Raymondville business owner Mauro Garza is already a declared candidate for the Republican nomination, and former Texas Secretary of State Carlos Cascos is considering a run.
Former state Senator Carlos Uresti (D, San Antonio) was released from federal prison in Bastrop last Friday.  In 2019 Uresti pleaded guilty to bribery charges related to a state correctional center where he facilitated a bribe to a county judge on behalf of a medical services company seeking a contract with the county facility.  He was also found guilty of fraud charges for his involvement in a Ponzi scheme involving investors in an oil field services company.  He initially received a 12-year sentence, and it is unclear what exactly led to his shortened sentence.  He was ordered to report to a halfway house where he will remain until December of 2024.  Uresti was first elected to the state House in 1997 and served there 9 years.  He then served 12 years in the Texas Senate before resigning in 2018.
What's Next??
The House and Senate have adjourned for the weekend and will reconvene on Tuesday.  The House Committee on Sustainable Property Tax Relief will meet later today to consider invited and public testimony on reduction in appraisal caps.
The House Committee on Educational Opportunity will meet on Monday and Tuesday of next week to consider invited testimony on public school vouchers, which is a prelude to a rumored special session on educational issues in September.