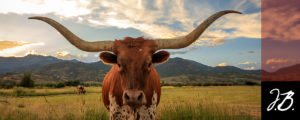 The 88th Regular session is complete.
Both Houses of the legislature adjourned Sine Die at about 6PM tonight.
Here's a quick recap of what happened over the last weekend:
Special Session Imminent
With what you will read further down the column, the legislature failed to pass some very high priorities of state leadership, and Governor Abbott has vowed to call a special session so lawmakers can try and reach a compromise on these issues. The main issue to be resolved is property tax relief.  Much more on that subject below.
When adjourning tonight, both House Speaker Dade Phelan and Lt. Governor Dan Patrick told the members in each chamber that the Governor had told them there would be a special session, but did not specify when.  Both presiding officers did however tell members they feel it would be soon.  Phelan even said, "don't pack your bags just yet, members", meaning the session could start as early as Tuesday morning.
I will keep everyone posted and let you all know as soon as the special session proclamation is issued, and what is on the call.   For certain, property tax relief will be on the call.  And if history is a guide, then Abbott will undoubtedly add many other subjects to the call of the session.
Special sessions can last no more than 30 days, and only issues on the call as directed by the Governor can be considered during a special session.
Paxton Impeached
In a vote of 121-23, the Texas House of Representatives has impeached Attorney General Ken Paxton for allegations including abuse of office, bribery, and numerous other allegations involving Paxton and an overall abuse and misuse of his powerful position.  The House investigation started months ago when Paxton asked the legislature to use taxpayer dollars to pay a $3.3 million settlement for a lawsuit brought forth by former agency employees that sued Paxton saying he retaliated against them for exposing Paxton's conduct to federal investigators.  The House investigation uncovered numerous offenses committed by Paxton which led to the 20 articles of impeachment against Paxton.
On Monday, the articles of impeachment were delivered to the Senate.  The Lt. Governor immediately named a special committee – Chaired by Senator Brian Birdwell (R, Granbury) – to review the impeachment articles and recommend rules of procedure for the impeachment trial.  The committee will report to the Senate no later than June 20th, and the impeachment trial will start not later than August 28th.
With the impeachment vote, Paxton was immediately suspended and removed from office pending the outcome of the Senate trial.  First Assistant Attorney General Brent Webster will assume control of the agency and all duties of the office for the time being.  Webster has been at the office since October of 2020.  Webster has been a loyal assistant to Paxton during some of his most controversial incidents. Webster was involved in the firing of the whistleblowers, which led to the lawsuit in question that led to the request for settlement payment.  Webster also was the subject of a professional misconduct case when the State Bar filed misconduct complaints for his role in helping Paxton file lawsuits throughout the country in an attempt to overturn the 2020 Presidential election.
This appointment is by no means permanent.  Gov. Abbott has the right to appoint someone to temporarily fill the vacancy while Paxton is awaiting trial.  Furthermore, if Paxton is convicted, Abbott will have to appoint a successor to fulfill the final 3 ½ years remaining in Paxton's current term.
No Deal on Property Taxes
The one issue that all three state leaders agreed was the top priority of the session – using the $30 billion state surplus to reduce the property tax burden on home and business owners.  Even so, lawmakers could not come up with a compromise before session's end on Monday.  The House and Senate went in different directions on how to achieve relief, and could never come to a consensus.  This was the main subject that guaranteed there would be a special session.  Over the last weekend of the session, there were intense negotiations, followed by the House Speaker and Lt. Governor taking to Twitter to make their respective case.  The main sticking point was the House's desire to cap the annual appraisals on homes and business, which was a non-starter for the Senate.  In the end, no agreement could be reached, thus fueling the main reason for a special session.
Final Weekend Accomplishments
The legislature did pass several big issues as mentioned in my most recent update last week.  Those included eliminating the sales tax for menstrual products and diapers; ending state vehicle inspections,; prohibiting the teaching of sexual preference in public schools, modeled after the "Don't Say Gay" bill established in Florida last year; extending Medicaid benefits to qualifying moms for one year after giving birth; banning transgender medical care and treatments for minors; allowing prosecutors to seek murder charges for certain fentanyl related deaths; and preempting local laws and ordinances passed by cities that are more stringent than state laws.
Heading into the holiday weekend, legislators had many outstanding issues that they did finally resolve before adjourning the regular session.  Lawmakers approved the following legislation:
Adopted a $321 billion state budget that will allow the state to run and operate over the next two years.  The budget goes into effect on Sept 1st.
Prohibit diversity offices and any type of diversity or equality training at public universities.
A $1 billion plan to address water needs, including repairing aging infrastructure and building resources to increase the state's water supply.
Prohibiting sexually charged performances in front of children.  What originally started as a legislation to ban drag shows ended up addressing sexually related performances.
Creation of a $1.5 billion fund to expand broadband infrastructure in an effort to better serve rural and underserved areas of the state.
A school safety bill that requires armed security guards at all public school campuses and requires mental health training for teachers and school employees.
Economic and tax incentives intended to lure new business to the state that is intended to help the oil and gas sector and create new jobs and infrastructure in affected areas.
A revised process for tenure review.  The Senate had wanted to ban all aspects of tenure for faculty at public universities, but lawmakers settled on a new process that allows for periodic review of tenured faculty.
The creation of a low interest loan program for energy companies to incentivize the building of new power plants to try and create more sources of power in times of extreme weather.
Issues that Died
While there was some success, lawmakers also failed on several key issues, in addition to the failure to come to a consensus on property tax relief.  Other issues where lawmakers failed to reach consensus:
A school voucher program that would have given public dollars to students to use for tuition at private schools.
A multi-billion-dollar school funding bill that would have included teacher pay raises and created funding based on overall enrollment of schools, not daily attendance.
Immigration reform including the creation of a new border police unit and harsher penalties for human smugglers.
All of the above-mentioned subjects that died could eventually be included in the call of a special session.
What's Next??
We all await the proclamation from the Governor that will tell us when the special session will start, and what will be considered.