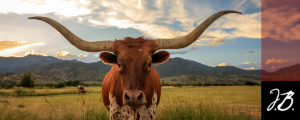 With the fundraising season over, things have slowed down as we are nearing the year's end, but the border once again gets the lion's share of the news and attention this week.  Here's what's happening:
Border News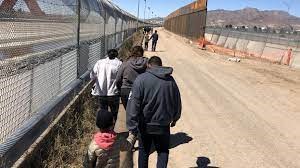 The US Border Patrol announced this week that the El Paso sector – a 268-mile stretch of the border from south of El Paso to New Mexico – has documented at least 2,100 migrant encounters each day in the month of December.  Those crossing are mostly from the Central American countries of Honduras, Nicaragua, and Guatemala.  The city has opened a center to assist the migrants with basic needs.  The center opened October 10th and has already provided assistance to nearly 19,000 migrants.  The staff at the center estimates they are now receiving about 500 migrants per day that are asking for assistance.  The city has spent $9.5 million providing assistance so far, and only received $2.2 million in reimbursement from the federal government.
All of this increased migration comes on the heels of the Biden administration's announcement that Title 42 — the pandemic era policy allowing for refusal of entry for those seeking asylum — will come to an end on December 21st.  Most border communities fear an even greater increase of migrants after Title 42 is no longer in effect.  But Homeland Security Secretary Alejandro Mayorkas said in a visit to El Paso earlier this week that the administration has a plan in place to ensure expedited removal of migrants seeking asylum.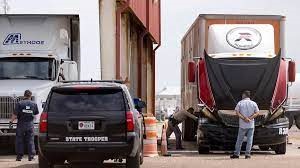 The Department of Public Safety announced on Tuesday that it would renew enhanced vehicle inspections at the border.  The state began the enhanced inspections at points of entry earlier this year and halted the inspections due to complaints by businesses along the border of substantial delays of deliveries of goods due to the inspections.  Abbott praised the announcement by DPS saying the enhanced inspections were necessary to deter human trafficking and other illicit activities by the drug cartels along the Texas border.
And finally, regarding border news, Gov. Abbott sent a letter yesterday to Attorney General Ken Paxton that he wants the state to investigate nonprofit organizations that allegedly assist people in entering the country illegally.  In his letter, Abbott claimed he has received reports that certain groups are aiding migrants in border crossings, and is asking the AG to investigate the role of certain organizations in "planning and facilitating illegal transportation of illegal immigrants across our border."  Abbott cited no hard evidence in his letter and welcomed any suggestions the AG may have in deterring such activity.
Ban Minors from Social Media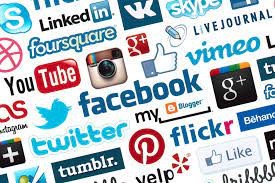 State Rep. Jared Patterson, a Republican from Frisco in north Texas, has filed legislation to ban anyone under the age of 18 from using social media.  In addition to prohibiting anyone under 18 from registering an account with any social media outlet, the bill calls on the social media companies to verify the age of all users by their drivers license.  Social media platforms are blamed for being a platform for bullying and threats to school age students that has led to an increase in self-harm, suicide rates, and mental health issues.  Currently, the major social media companies such as Twitter, Facebook and Instagram do require a user to be 13 years old to create an account, but they have no mechanism to prove the age of the account holder.
Political Notes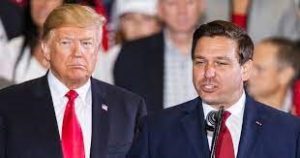 A recent poll conducted by USA Today/Suffolk University shows support for President Trump is falling significantly.  In the poll, 61% of Republican leaning voters say they want someone other than Trump to be the party's nominee in 2024, compared to 31% who still favor the former President.  In a head-to-head matchup, Florida Governor Ron DeSantis is favored by a 56% to 33% margin over Trump to be the party nominee.  This is a significant fall for Trump, who in July was favored by 60% of Republican voters to be the eventual nominee.  This poll was conducted in early December among registered Republican voters.
A former candidate for Congress has been accused of threatening to kill his former opponent, US Congressman Randy Weber of Friendswood.  Keith Douglas Casey has run against Weber in the Republican primary three times, losing to Weber by at least 60 percentage points each time.  In March of this year, even though Casey received only 8% of the vote, he apparently told Weber's staff members that he had defeated Weber and was going to kill the Congressman to ensure he was able to rightfully take his seat in Congress.  Casey also showed up at a Beaumont radio station on several occasions asking to broadcast his threats. Weber's staff members and the radio station reported the threat and Casey has been charged by federal prosecutors for making threats against a US official.  Casey is in custody and had the date of December 14th set for his arraignment. Casey's lawyers have asked for a delay in the arraignment proceedings for further mental evaluation.
The executive committee of the Texas Republican Party has voted to have new leadership at the national party.  Saying they are frustrated with the results of the mid-term elections, the committee unanimously passed a resolution asking for the ouster on Ronna McDaniel, the chair of the Republican National Committee.  The resolution did not endorse a successor.  The 168-member Republican National Committee will vote to determine their chair at their annual meeting in late January.
What's Next??
The pace of bill filing has slowed significantly, with an average of about 15-20 bill as day being filed.  As of now, about 1,400 total bills have been filed, but 900 were filed on the first day.   This pace will likely remain slow until after the first of the year.
The session begins on Tuesday, January 10th and lasts for 140 days