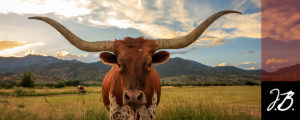 The legislative session has completed its fifth week.  14 weeks to go.  Here's what's happening:
House Committee Assignments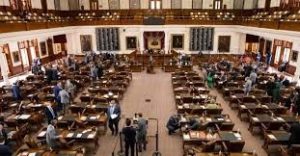 Texas House Speaker Dade Phelan, a Republican from Orange, announced the committee assignments for House members yesterday.  Phlean had been under pressure from the far-right wing of his party to appoint only Republicans to chair the House committees.  In the end, Phelan did reduce the number of Democrats to lead committees.  This session, there will be 8 Democratic chairs, compared to 13 from last session.  The major – or more prominent – committees that will consider the more high profile legislation such as Appropriations, Ways and Means, State Affairs, and Calendars will still be chaired by Republicans.  Democrats were chosen to lead other committees such as Transportation, Natural Resources, Corrections, and County Affairs.  A full list of the committee assignments are attached for your review.
Gaming Bills Filed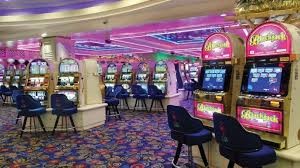 Legislation related to expansion of gaming always gets a lot of press attention in the beginning of each session, and this one is no different.  Proposals have been filed to allow resort style casinos in urban areas this year and to authorize on-line sports betting.  The casino legislation filed in the House differs slightly from the version filed in the Senate, but the sports betting legislation is identical in each chamber.  Proposals for both types of gaming face a huge hurdle before passage since the state constitution must be amended to allow for the proposals.  Proposed constitutional amendments must receive approval from 2/3rds of the members of both chambers before heading to the voters of Texas for final approval.
Currently, only the three federally recognized Indian Tribes in the state – the Alabama-Coushatta near Livingston, the Tigua in El Paso, and the Kickapoo in Eagle Pass – are legally operating casinos in the state.  The Tribes will be major players in what type of gaming proposals are finally passed, or if anything at all is passed.  Governor Abbott and House Speaker Dade Phelan have said they are "open" to listening to the proposals, but have not endorsed any specific proposal.  Lt. Governor Dan Patrick, who presides over the Senate, has never previously indicated support for any gaming related legislation.
Two high profile players in the gaming debate have made comments recently that have cast doubt on the success of the proposals.  Tilman Fertitta – owner of Landry's restaurant chain and owner of Golden Nugget casinos – has said if the state authorized casinos, he would like to build one in Galveston.  In an interview earlier this week, he said the 2/3rd requirement for passage in the legislature may prove to be a hurdle to tall to clear.  Houston furniture store owner Jim "Mattress Mack" McInvgale – famous for his huge bets placed on Houston sports teams – has said sports betting in Texas is not a good idea, citing the temptation of impulse and desperation betting.  Mack said he likes that Texans can go to Louisiana or Las Vegas to bet on sports, and having a "buffer zone" requiring people to travel to bet is a good safeguard against impulse betting.
Public Education Issues in Spotlight for Session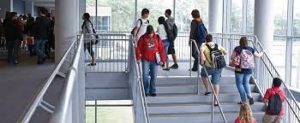 Funding based on attendance
Many school districts believe that altering the core metric from average daily attendance to enrollment would result in significant financial gains. In Senate Finance committee hearings this week, senators asked Texas Education Agency Commissioner Mike Morath if it would be a good idea to switch to an enrollment-based system. Meaning, should the state send funds to a school district based on their average daily attendance, or their average overall enrollment.  Morath stated that an enrollment-based system would provide more stability in budgeting compared to the current average daily attendance method. However, he also estimates that if the state of Texas were to completely revamp its public education funding method to be based on enrollment, it would incur an additional cost of $6 billion per budget cycle.
In Texas, the amount of funding received by schools is based on the average daily attendance rate of their students. When a student is absent from school, it results in a lower attendance average for their district, leading to a decrease in funding. In the post-COVID-19 era, with parents being more cautious about sending their children to school if they are feeling unwell, some districts are facing increased financial uncertainty. Texas has approximately 5.5 million K-12 students, but only about 92% of them attended classes regularly during the last school year, which resulted in missed funding for schools for the remaining students. The state provides a basic funding allotment of $6,160 per student, which has not increased since 2019. Additional funding is received based on factors such as students with special instructional needs.  The TEA predicts a decline in state enrollment until 2025, with a significant increase in families opting for home schooling based on extenuating circumstances.
Voucher Fights
The buzzword of this year's session is "school choice" and it looks like this will continue with the threat of voucher fights. Gov. Abbott and Lt. Governor Dan Patrick have already indicated that school choice is a top priority for passage this session.  To achieve full choice for parents and students, legislation would be required to allow students to get a stipend from the state – basically the amount the state sends to their local school district – to apply towards private school tuition.  In other words, a student could get the $6,160 the state pays the school district and apply that towards the cost of a private school.
The State Board of Education has reversed its previous stance and will not be requesting lawmakers to reject voucher programs or anything that decreases funding to public schools. It appears that the board may adopt a neutral position on policies related to school choice.  Texas already offers school choice options, such as free charter schools or the ability for parents to transfer their children to schools within or outside of their district. During this legislative session, Senator Mayes Middleton, a Republican from Galveston, introduced Senate Bill 176, which could become the most comprehensive school choice legislation in the state if passed. It would establish an education savings account program, allowing parents to use state funds to pay for private school, online education, or private tutoring for their children.
In previous sessions, most Democrats and Republicans from rural areas of Texas have been opposed to school choice or vouchers, saying the program would devastate their local school districts by decreasing their funding.  In most rural areas, the school district is one of if not the largest employer in the area.
Election Issues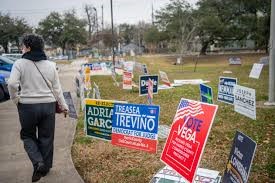 Issues related to election integrity, fraud, and security have once again become a focal point of state leadership.  Even though the legislature spent three special sessions passing a rewrite of the state's election laws, state leaders are still focusing on problems they say still exist.  Lt. Governor Dan Patrick this week called for a new election in Harris County, saying that due to problems that plagued the November 2022 election there, the county should redo the entire election.  On election day, there were a substantial number of reports that voters were turned away due to paper shortages, and Patrick believes a new election is warranted because many people did not get to vote.
Tarrant County is creating an election fraud investigation unit.  The county judge and sheriff have announced plans for the county to appoint an election integrity fraud officer that would look into election practices and instances of potential voter fraud.  The officer would report to the county judge and sheriff.  In the announcement, local officials said the county receives many complaints about election fraud and the new unit is needed to ensure the elections are "fraud free."
Abbott Wants to End Diversity Hiring Programs
Gov. Abbott sent a letter Monday to all public universities and state agencies attacking the concept of considering diversity and inclusion regarding their hiring practices.  Many universities and state agencies use the concept of Diversity, Equity, and Inclusion – DEI – to ensure that applications for employment are solicited from a wide range of applicants, and that hiring decisions are not based on race or religion.  In his letter to universities and state agencies, Abbott informed them that they are going too far, and that the concept of DEI is itself a form of discrimination.  This continues the trend among state leaders to change the culture at public universities.  Lt. Governor Dan Patrick has been very vocal about the revoking tenure among college professors.  Universities argue that to eliminate tenure would put Texas at a vast disadvantage to recruit top level faculty since most if not all other major universities in the country offer tenure.
Political Notes
Gov. Abbott has called for further restrictions on the use of the social media app TikTok.  In December, Abbott banned the use of TikTok on all state issued devices and on college campuses.  In an updated directive, state employees and contractors are now barred from conducting any state business on devices that have the app present, including personal devices.  State employees and contractors will also now be banned from certain locations if they have TikTok on their phones.  TikTok is owned by the Chinese company ByteDance.  Heightened tensions between the US and China have raised security concerns since the app could be used to gain sensitive information.
Senator Charles Schwertner (R, Georgetown) was arrested on Monday night in Austin and charged with DWI.  Schwertner was booked into the Travis County jail early Tuesday morning and released a few hours later on $3,000 bond. Through his attorney, Schwertner said he was embarrassed and apologized for the mistake.  Lt. Governor Dan Patrick has said "there is zero excuse for driving under the influence…I will await the final outcome of this issue in court before making any further statement."  Schwertner chairs the powerful Senate Business and Commerce committee, which among other issues, will oversee any changes to the reliability of the electric grid that has plagued state leaders since the devasting winter storm of 2021.
Texas civil rights advocate Opal Lee – best known for her advocacy to make Juneteenth a federal holiday – will be only the second African American to be honored with a portrait in the Texas Senate gallery.  The first was Barbara Jordan, the first African American woman to be elected to the US Congress from a southern state.  Jordan was also the first African American state Senator, elected in 1972.  The unveiling of her portrait on the Senate floor this week came as she was being honored by the full Senate through a resolution commending and highlighting her lifelong civil rights activism.  Lee, who is 96, was in the Senate chamber when the resolution was unanimously adopted by the Senate.
The State of the State address this year will be in San Marcos, a break in tradition for the every other year address.  Normally, the address is given before a joint session of the legislature.  This year, Gov. Abbott has decided to give the speech in San Marcos front of a prime time TV audience.  The Greater San Marcos Partnership will host the event at 7PM on February 16th.  The highlight of the address is generally the items that Abbott will send to the legislature he deems for emergency consideration.  Lawmakers cannot consider legislation in the first 60 days of the session unless they are deemed an emergency by the Governor.  Speculation on emergency item topics center around border issues, school vouchers, and the security of the electric grid.  Lawmakers will be invited to attend.
Floor Activity this Week
The highlight of the week was the issuance of the House committee assignments discussed above.  Both chambers met on Tuesday and Wednesday but only did ceremonial resolutions.  Now that the House has its committee assignments, the House Appropriations committee will begin budget deliberations.
What's Next??
The House and Senate have adjourned for the week and will reconvene on Tuesday, February 14th.  When they return next week, there will be 105 days left in the session.