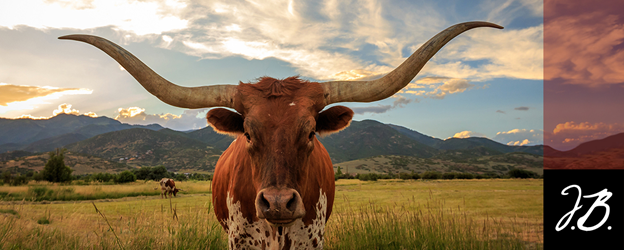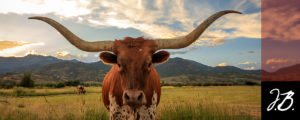 The legislative session has completed its sixth week.  14 weeks to go.  Here's what's happening:
Abbott Gives State of the State Address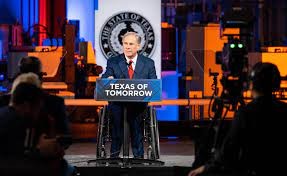 Gov. Abbott gave his biennial State of the State address from San Marcos last night at Noveon Magnetics.  Giving the speech away from Austin is a departure from tradition.  The State of the State is generally given before a joint session of the Legislature.  Furthermore, reporters were not allowed to cover the speech in person, therefore giving the press no opportunity to question the Governor either before or after the speech.  The speech was broadcast on local television stations throughout the state.
In the speech, Abbott outlined his "emergency" items for the session.  These are items that the legislature can consider in the first 60 days of the session.  None of the items he spoke about are a surprise, as they are issues Abbott has been discussing for the past several months.  Abbott called for increased penalties for Texans who possess guns illegally; a new school voucher program that lets students use public tax dollars for private schools; an end to all local COVID restrictions such as mask mandates and vaccine requirements; property tax relief; ending the revolving door bail policies; harsher penalties for possessing and dealing fentanyl; and more stringent policies and funding relating to border security.
Democrats responded to the speech by saying Abbott should institute more common sense gun laws, an obvious reference to the number of school and mass shootings that have occurred over the last several years.  One of the Democrats' priorities is to raise the minimum age to purchase an assault rifle from 18 to 21.  Abbott and other Republicans have resisted this and most other proposals related to gun restrictions.
Lt. Governor Releases Priorities for Session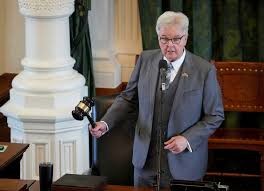 Lt. Governor Dan Patrick has released a list of 30 priorities he will be asking the Senate to pass this session.  The priorities cover a variety of topics, including property tax relief and increasing the number of natural gas plants to improve the state's power grid. Patrick also outlined plans to advocate for socially conservative policies, such as banning certain books in schools, restricting transgender student athletes from participating in college sports, and ending gender-transition treatment for minors.  In his statement, Patrick expressed confidence that his proposals align with the views of the majority of Texans who support conservative policies.
Patrick also wants to remove district attorneys and state judges who don't follow Texas law. Some Republican lawmakers are upset with prosecutors and judges in Democratic parts of the state who exercise discretion in prosecuting minor offenses, such as possession of marijuana or minor theft charges. Supporters of these policies argue that such discretion enables prosecutors to focus on more serious crimes.  Patrick also emphasized the significance of addressing the needs of rural Texas, such as the state's future water requirements, the necessity for more mental health facilities in rural areas, and providing support to rural law enforcement agents. He also included in his priorities the prohibition of local COVID-19 mandates, possibly in recognition of Governor Abbott's recent order prohibiting cities and counties from enforcing vaccine and mask mandates.
With a Republican majority in the Senate, Lt. Gov. Dan Patrick is likely to face less opposition passing his legislative priorities through the upper chamber. However, advocacy groups are expected to strongly oppose his proposals around LGBTQ rights, education, and civil liberties. The bills must pass through both chambers of the Legislature and be signed by the governor to become law.
Justice Department Taking Over Paxton Probe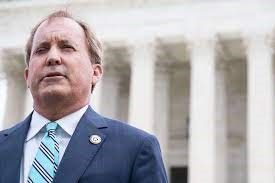 Officials with the US Justice Department have announced they are taking over the investigation into Attorney General Ken Paxton.  Paxton is currently under a corruption investigation by federal prosecutors here in the state.  The investigation will now be headed by the Justice Department's Public Integrity Unit, which is charged with investigating misconduct allegations against elected leaders at the local, state, and federal levels.  The current investigation grabbed the attention of federal prosecutors and the FBI when Paxton's own employees accused him of bribery and abuse of office by helping a woman with whom he was romantically involved secure a job with a campaign contributor. Paxton has acknowledged the affair with the woman.  It is not known what prompted the Justice Department to remove the federal prosecutors and insert themselves into the investigation.  In a report yesterday by the Associated Press, federal investigators who have been working on the Paxton case – speaking on condition of anonymity – do believe there is sufficient evidence to bring a federal indictment against Paxton.
Rattlesnakes at Capitol This Week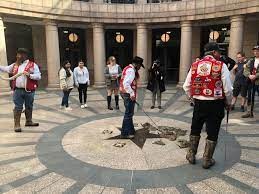 The Capitol had a higher number of snakes than usual this week.  The Jaycees of Sweetwater were in town to promote the annual "World's Largest Rattlesnake Roundup".  The group set up in the open-air rotunda in the Capitol extension with about a dozen live, venomous rattlesnakes.  Members, staff, lobbyists, and anyone touring the Capitol were welcome to go and get a close up look at the creatures.  Many people were seen taking pictures, and the handlers would even hold the snakes for you to feel.  And if requested, the Jaycees would take the snakes to a members' office for an even closer look.  This is the 28th year the Sweetwater group has visited to promote their event and educate the members of the benefits of the roundup such as collecting anti-venom for snakebite victims.
Political Notes
Texas Senator Ted Cruz has seemed to rule out another run for President in 2024.  Cruz has already announced that he will seek reelection to a third term in the US Senate in 2024 – even though he has filed legislation in Congress to limit the terms of US Senators to two terms.  In an interview with the Dallas Morning News earlier this week, Cruz said his only focus is on reelection in 2024.  In recent polls regarding the 2024 Republican Presidential candidates, Cruz has consistently failed to register even minimal support nationwide.  Under Texas law, Cruz can run for both the US Senate and President in 2024, and there is still time for him to change his mind and do both.  So far, the only announced Republican candidates are former President Trump and former South Carolina Governor Nikki Haley. It is widely speculated that Florida Governor Ron DeSantis will also enter the race in the coming months.
US Rep. Sylvia Garcia of Houston has endorsed state Senator John Whitmire for mayor of Houston.  This is noteworthy because it comes almost immediately after Houston City Councilman Robert Gallegos made his announcement to join Whitmire in the mayoral field.  Gallegos is trying to become the first Hispanic mayor of Houston. Furthermore, Gallegos worked for Garcia during her 8-year tenure as a Harris County commissioner.  Also regarding the race for Houston mayor, Garcia's colleague in Congress, US Rep. Sheila Jackson Lee, is also rumored to be considering a run for the mayor's office.
Jim McIngvale, the furniture store magnate known as Mattress Mack, has filed a lawsuit challenging the November 2022 election in Harris County.  Paper shortages and machine glitches caused long lines at polling places on election day, causing frustration and possibly leading voters to give up and not vote, although there is no documented evidence from anyone saying they could not vote on election day.  McIngvale is suing Harris County elections administrator Clifford Tatum for withholding documents that will reveal the reasons for the reported problems on election day.  Tatum says he will not release the documents because of other pending lawsuits related to the election.
Floor Activity this Week
Both chambers met on Tuesday and Wednesday but only did ceremonial resolutions.  The Senate began referring legislation to committees.  Now that the House has its committee assignments, the House Appropriations committee has begun budget deliberations.
What's Next??
The House and Senate have adjourned for the week, and all House and Senate offices will be closed on Monday in observance of Presidents Day.  Both chambers will reconvene on Tuesday, February 21st.  The House plans to honor country singer and Beaumont native Clay Walker on Tuesday for his involvement in promoting the awareness of multiple sclerosis.  When they return next week, there will be 99 days left in the session.