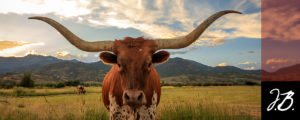 The legislative session has completed its sixth week.  14 weeks to go.  Here's what's happening:
Abbott Prioritizes Education Vouchers
Gov. Abbott is making parental choice one of his top priorities for the legislative session. In a series of recent appearances and press statements, Abbott has said that he will be very involved in the push for education savings accounts, commonly known as "vouchers".  This is a program that allows parents and their students to take the public money that would have been spent at public schools and use that towards tuition at a private school.  Democrats and most Republicans from rural areas have opposed past attempts to institute a voucher program in the state, saying that the loss in tax dollars would be devastating to the local schools.  In rural areas, the public school system is generally one of the largest employers.  Plus, most private prep schools in the state are in urban and suburban areas.
In addition to Abbott, Lt. Governor Dan Patrick has also deemed the voucher program as a top legislative priority.  House Speaker Dade Phelan has said that he will allow an up or down vote on the House floor for legislation regarding vouchers, but cautions that the House has rejected related proposals in past sessions.  Sen. Mayes Middleton (R, Galveston) has filed legislation in the Senate that would authorize a voucher program in the state.  A companion bill has not as of yet been filed in the House.
Speaker Releases First Priorities for Session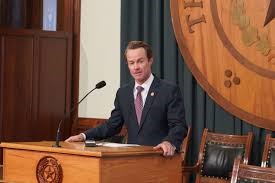 House Speaker Dade Phelan released his first set of priorities for the House this session.  This first list pertains to data privacy and women's health.  The first two priorities deal with data and online privacy.  First is a bill that would give Texans new online tools relative to how big tech companies collect and use personal data for their own profits.  Second is a bill that will allow parents to stop addictive apps and websites that have proven to be harmful to the privacy of children.  The other priority bills he named pertained to health issues for women and children.  Phelan has listed as priority bills to increase Medicaid coverage for mothers for one year after childbirth, and a bill to exempt from the sales tax items such as diapers, feminine hygiene products, and other baby products to make the items more affordable to mothers and families.  Phelan said there will be other priorities listed in the coming days.
Legislation to Allow Payments to High School Athletes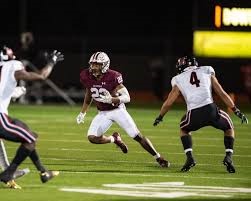 A bill filed this week will certainly gain a lot of attention from lawmakers and the media moving forward.  House Bill 1802, filed by Rep. Giovanni Capriglione (R, Fort Worth) would allow high school athletes to engage in NIL (Name, Image, Likeness) activities if they are 18 years of age and meet certain grade requirements.  This would allow those high school athletes to participate in the same types of activities that many high-profile colleges athletes have been involved in that allow the athletes to endorse or promote certain products and businesses for nominal payments.  Texas law allows college athletes to participate in NIL related activities, as do 35 other states.  Currently 18 states and the District of Columbia allow high school athletes to participate in NIL related activities.  Current Texas law does not allow any athlete to monetize any NIL agreement prior to enrolling at a university.  If passed, the upper classmen to which this would apply, would be prohibited from endorsing or promoting any products related to tobacco or alcohol use, steroids, or sports betting and casino gaming.
Legislation Filed to End all COVID Mandates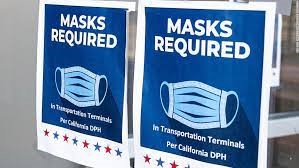 Even though most COVID mandates have long since expired, several bills have been filed to codify in statute what was directed in Gov. Abbott's COVID related executive orders.  Senator Lois Kolkhorst (R, Brenham) filed a series of bills this week to not only put a lawful end to all mandates, but also ensure that no governmental entity or employer can put mandates in place during future emergency declarations.  The bills codify Gov. Abbott's executive orders that prohibit vaccine mandates and the requiring of any wearing of masks; prohibit any adjustments to the current vaccine schedules for schools for the typical vaccines such as polio, measles, meningitis, mumps, etc; and prevents any local government, school, university, or business from requiring proof of vaccination for any individual.  These bills have been designated as priority legislation in the Senate by Lt. Governor Patrick.
Paxton Whistleblower Settlement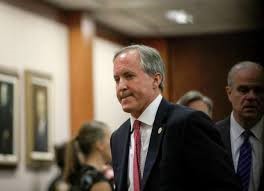 Embattled Attorney General Ken Paxton appeared before the House Appropriations committee this week to plead with lawmakers to include $3.3 million in their budget to settle a whistleblower lawsuit with four of his former employees.  The former employees accused Paxton of abuse of office when he intervened into a federal investigation on behalf of a political donor in exchange for the donor paying to remodel Paxton's home and hire a woman with whom Paxton had an extramarital affair.  Paxton fired the employees, and they filed suit for wrongful termination.  The tentative settlement directs Paxton to pay the employees $3.3 million.
Both Republican and Democratic lawmakers have expressed reservations and opposition to paying the settlement from state funds, saying taxpayers should not have to pay for the actions of the Attorney General.  Paxton and his staff argued before the committee that the state should pay the settlement because the lawsuit was filed against the Attorney General's office, and not personally against Paxton.  Many of the members of the committee suggested a more proper course would be for Paxton to pay for the settlement out of his campaign account.  House Speaker Dade Phelan has said he is against using state funds to pay for the settlement, saying it is not a proper use of tax dollars.  Lt. Governor Dan Patrick and Gov. Abbott have not commented on the issue of using tax dollars to pay for the settlement.
Paxton remains under FBI investigation over the allegations of the former employees and last week the US Justice Department said they are looking into the allegations as well.  Paxton is also still under felony indictment for securities fraud in a case that has been pending for seven years.
Political Notes
May 6th is election day for many of the state's largest cities where the offices of mayor and city councils there are up for reelection.  The filing deadline passed this week and incumbent mayors in three of the state's largest cities will face only minor or no opposition.  San Antonio Mayor Ron Nirenberg and Fort Worth Mayor Mattie Parker will face only minor opposition, while Dallas Mayor Eric Johnson will run unopposed.  Municipal elections held in the spring generally see a low turnout, and with no hotly contested races at the top of the ticket, turnout is expected to be dismal. However, the state's largest city –Houston – is still in the spotlight for its mayoral race that will be held in November.  Incumbent mayor Sylvester Turner is term-limited and several high-profile candidates have emerged including state Senator John Whitmire and former Harris County Clerk Chris Hollins.  US Congresswoman Sheila Jackson Lee is rumored to also be considering the race.
US Congressman Colin Allred, a Democrat from Dallas, was first elected to the US House in 2018 when he defeated incumbent Republican Pete Sessions.  Allred is said to now be seriously considering a race to challenge US Senator Ted Cruz in 2024.  Allred has been exploring the possibility with campaign consultants and donors, but has not commented publicly on the race.  Cruz, who is seeking his third term in the Senate, defeated Democratic challenger Beto O'Rourke in 2018 by 2.6 percentage points in a race that ended up being much closer than originally expected.  No Democrat has won a statewide race in Texas since 1994.
Former Texas House Speaker Rayford Price passed away earlier this week.  Price was first elected in 1960, representing Anderson and Cherokee counties.  He served as Texas House Speaker in 1972 after Speaker Gus Mutcher resigned amid the Sharpstown bribery scandal.  Price never presided over a regular session, but did oversee three special sessions in 1972.  Price resigned before the regular session started in 1973 to return to private law practice.  He was 86 years old.
Floor Activity this Week
Both chambers met on Tuesday and Wednesday but only did ceremonial resolutions.    Now that the House has its committee assignments, the House Appropriations committee has begun budget deliberations.  The House also began to refer bills yesterday.
What's Next??
The House and Senate have adjourned for the week, and will reconvene on Tuesday, February 28th.  The first major committee hearing will take place in the Senate on Monday when the State Affairs Committee meets to consider Senate Bill 2, which increases the penalty for voting illegally.  This is a priority issue for Lt. Governor Dan Patrick.    When they return next week, there will be 92 days left in the session.