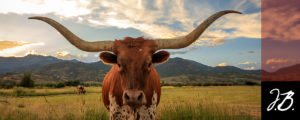 The legislative session has completed its fourth week.  15 weeks to go.  Here's what's happening: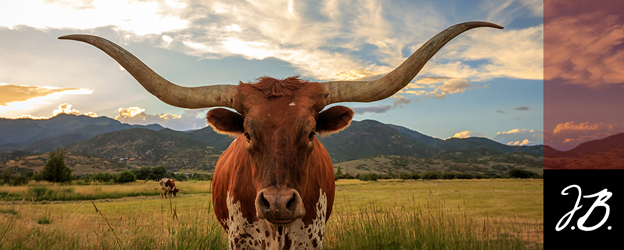 Winter Weather Affects Session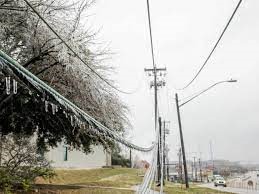 As of this morning, more than 300,000 customers statewide were still without power, roughly half of those are in the Austin area.  Three days of an icy rain has weighted down tree limbs that have fallen on power lines throughout the city, causing major power outages.  Austin Energy had initially set a goal of 6PM today to get all power restored, but last night said that goal was not realistic.  Many Austin area customers could be without power well into the weekend.  Because of the weather, both the House and Senate altered their session floor schedules, and advised members and staff not to attempt to travel in the hazardous conditions.  Both chambers met briefly on Tuesday, and then again on Friday, but conducted no business due to lack of quorums in either chamber.
Capitol Roof Repairs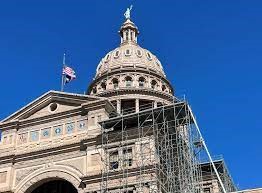 Anyone who has been to or seen recent pictures of the Capitol has noticed the scaffolding surrounding the front entrance.  Since August, the 134-year-old building has been under repairs for a $25 million roof replacement.  The main reason is to replace and cut off areas near the dome where birds have been able to enter and nest.  The biggest problem is the droppings they leave behind.  Pigeons are the main culprits, who are able to make their way into very small openings around the dome.  Workers so far have removed 200 pounds of bird droppings.  No timetable has been given for completion of the project, but those entering the Capitol should expect to see the scaffolding for the next few weeks at least.  This is the first roof replacement in 75 years, and the first repairs to the building since 2010 when the dome was repainted and weatherproofed.  The state Capitol – which is 3 feet taller than the US Capitol – houses the legislature, Secretary of State, the Lt. Governor, and Governor and their staffs.  The building was completely renovated in 1995 when the extension was added to the underground area north of the main building.  As do all southern state Capitol buildings, the Texas Capitol faces south.
Poll Shows Growing Pessimism
Texas Lyceum released a poll earlier this week that showed Texans are increasingly pessimistic about their families' financial situation and the state of our democracy.  Of the 1,200 Texans polled, 62% think the country is headed in the wrong direction.  Regarding the economy and personal finances, only 15% think the economy is in better shape now as compared to a year ago and 46% say their economic situation has worsened over the last year.  One stunning part of the poll shows that now only 68% of Texans believe Democracy is the best form of government, down a whopping 19% from 2019.  Another rapidly changing point of view relates to our public school system.  Now, only 55% of those asked think the public schools are good or excellent, with 39% rating our schools as poor or terrible.  In the same poll in 2019, only 23% rated the schools poorly.  Another point of interest shows that Texans still disapprove of President Biden.  55% disapprove of the job he is doing, while 48% disapprove of Gov. Abbott's job performance.  The Texas Lyceum is a nonprofit, nonpartisan organization.  According to their website, their goal is "to identify the state's next generation of leaders and provide a forum for civil discourse."  This poll was conducted from January 6th-13th.  The organization conducts a similar poll annually to try and track Texans' ideas towards major issues.  Full results of the poll can be found here:  https://www.texaslyceum.org/lyceum-poll
Border News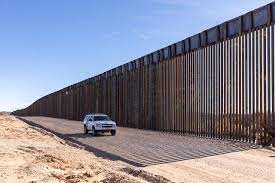 Gov. Abbott has hired a border czar whose job it will be to "make Texas the least desirable place for border crossings".  Former border patrol agent Mike Banks has been hired to help with border security enhancements.  Operation Lone Star was begun in March of 2021 and has been appropriated more than $4 billion by state lawmakers.  The effort has sent thousands of National Guard soldiers and DPS troopers to the border.  No details on how the current efforts will be enhanced.  The announcement also comes as the legislature begins its appropriations process, where Abbott will undoubtedly ask for more money for Operation Lone Star.
Abbott also made a trip to the Rio Grande Valley to announce the construction of a new section of the border wall near San Benito.  This portion of the wall will be roughly 1.5 miles long and sits about 1,500 feet from the Rio Grande near the Los Indios port of entry.  The reason for this location is that the state was recently able to secure the rights from the landowner for construction.  Construction of the border wall is estimated to be about $25 million per mile.
The US Border Patrol reported yesterday that the El Paso region – which runs from far west Texas through New Mexico – saw the largest number of migrant crossings in the first quarter of fiscal year 2023 which began October 1st.  October through December registered 162,603 encounters.  The agency either apprehended or processed 150,000 of those encounters.  The figure of over 160,000 is three times as high compared to the first quarter of fiscal 2022, when the Border Patrol reported 49,000 encounters.  At the height of the crossings in December, Border Patrol reported more than 2,500 encounters per day in the region.  Daily encounters have now dropped to roughly 1,100 per day.
Political Notes
Former Texas Congressman Will Hurd – who represented a district stretching from San Antonio to El Paso for three terms from 2015-2020 – became the first potential Republican Presidential candidate to visit the early primary state of New Hampshire.  Hurd made an appearance Saturday at the state GOP annual meeting.  Hurd is a vocal critic of former President Trump and stressed the need to become unified and work together, criticizing the current political environment of extreme partisanship.  Hurd is a native of Helotes, near San Antonio.  He was a CIA operative before being elected to Congress in 2014.  He also recently got married over the holiday season.
Florida Governor Ron DeSantis announced this week that he will visit Texas in March to attend two different GOP fundraising events that raise money for local Republican parties.  DeSantis will headline the Harris County GOP dinner on March 3rd, and then attend a similar function for Dallas County Republicans the next day.  This fuels speculation about a 2024 Presidential run for DeSantis, who has not officially announced his candidacy.
Speaking of Presidential contenders gathering at high profile events, many big-name Republicans and possible Presidential contenders will gather in Austin later this month for a private retreat for big party donors, intended to be a voter engagement effort. Speakers include former Vice-President Mike Pence, former South Carolina and US Ambassador to the UN Nikki Haley, Georgia Governor Brian Kemp, and former New Jersey Governor Chris Christie.  Former President Trump and his closest rival Florida Gov. Ron DeSantis will also be in attendance.  The event will be hosted by Gov. Abbott and US Senator John Cornyn at the Barton Creek resort west of Austin and is not open to the public.
In October of 2020, four employees of AG Ken Paxton brought forward a slew of allegations against Paxton including official abuse of power, bribery, and sexual misconduct.  All four – all of whom were Deputy Attorneys General – were fired.  The employees that were fired filed a lawsuit against Paxton saying they were fired in retaliation for the allegations.  Paxton has argued that he is exempt from the state whistleblower lawsuit since he is an elected official.  The case has never been settled.  On Tuesday, Paxton announced he is in mediation with the employees to try and reach a settlement.  In their initial filing, the employees were asking for reinstatement and back wages.  This is one of many legal issues facing Paxton. He is still under indictment for a federal charge involving securities fraud charges, and the Texas State Bar is still investigating him for professional misconduct in conjunction with the 2020 Presidential race.  The whistleblower case mentioned here prompted an FBI investigation that is also still ongoing.
Floor Activity this Week
No activity this week as mentioned above.  The winter storm that affected many areas of the state caused most members to stay away from Austin this week.  The House convenes at 2PM on Tuesday and the Senate convenes at 11AM on Tuesday.  House members are expected to get their committee assignments this week.
What's Next??
The House and Senate have adjourned for the week and will reconvene on Tuesday, February 7th.  When they return next week, there will be 112 days left in the session.