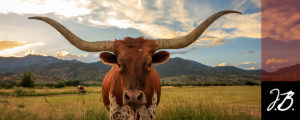 Here's a quick recap of what happened this week:
Special Session Update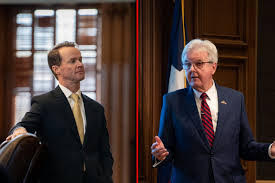 At a joint news conference on Monday, Texas House Speaker Dade Phelan and Lt. Governor Dan Patrick announced that the two chambers had reached an agreement on legislation to reduce property taxes, which is the sole subject of this second special session of the Legislature.  The plan – which will total $18 billion in savings – raises the homestead exemption from $40,000 to $100,00 (which will require voter approval), revises the franchise tax exemption rate for small businesses, and revises and reduces appraisal caps for homes and businesses.  The bulk of the legislation — $12 billion worth – will go towards sending money to local school districts so they can reduce their basic rates charged to property owners.
The legislation – under consideration and debate since May when the regular session ended – was finally passed on Thursday evening with near unanimous support in both chambers. Both chambers then adjourned the session.  Governor Abbott has said he will sign the legislation into law.
With this session finally concluded, and the property tax fight done, the legislature will now turn its focus to issues related to public education and the impeachment trial of Ken Paxton.  In September, the Senate will return for the impeachment trial.  And it is widely expected that the Governor will call a 3rd special session to consider issues related to public education such as vouchers, further review of textbooks and curriculum in public schools, and new accountability systems to measure school success.
Record Heat Will Continue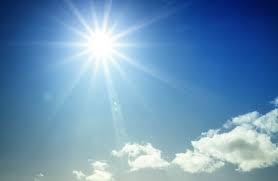 The heat advisory initially issued on Sunday will continue throughout the weekend.  The advisory covers the entire I-35 corridor, Austin, and the Hill Country, down to the Valley and all the areas of the Coastal Plains.  Temperatures here in Austin have hit at least 104 all week with heat indexes reaching over 110.  Temperatures in the Houston area reached nearly 100 degrees with heat indexes reaching 105.  And, in El Paso, they have seen temperatures reach at least 100 degrees for 27 straight days.  After a brief respite over the week including the July 4th holiday, the same high-pressure area is hovering over the entire state with no relief in sight.  The forecast for most areas of the state call for this unbearable heat to last at least through the middle of next week.
The state's electric grid continues to hold up with no issues up to now.  And ERCOT is predicting a record demand for 84,000 megawatts later today.  The previous high demand was Wednesday at 81,351 megawatts.  Peak demand occurs between 5PM and 6PM every day with over 80,000 megawatts of demand.  The grid is operating with at least 2,000 to 3,000 megawatts in reserve.  This If you are interested in monitoring grid conditions, go to the ERCOT website:  https://www.ercot.com
Latest on Paxton Impeachment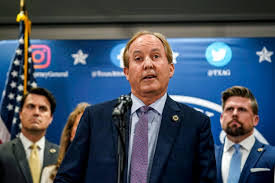 The list of issues for which Paxton is being investigated is growing larger.  The House delivered 20 articles of impeachment and now House investigators have announced they are widening their probe to include Paxton's relationship with a company that produces police and law enforcement related technology.  WatchGuard Video has secured several contracts with the state and local law enforcement to provide services such as police dash cams and body cameras for police.  Investigators are interested in whether or not Paxton – who has a 5% stake in the company – had a role in the awarding of any of the state contracts awarded to WatchGuard.  The company has reported over $33 million in contracts with state and local agencies.  Paxton has been an investor in the company since 2006, and has faced scrutiny about this relationship before now.  In 2010 when Paxton was a candidate for House Speaker, political opponents raised questions then, and again during his first run for Attorney General in 2014.
Abbott has appointed the 3rd interim Attorney General since the House's impeachment of Ken Paxton in May.  The House's actions triggered an immediate suspension of Paxton, pending the Senate trial.  Abbott has now appointed Angela Colmenero, who was serving as his deputy chief of staff in the Governor's office.  Colmenero replaces John Scott, who had been on the job since May 31st.  Scott issued a statement saying he welcomed the change and knew his tenure would be very brief.  Colmenero previously worked for Abbott when he was AG many years ago, and she also worked for Paxton during his tenure as AG.  She held several different positions in the AG's office, including chief of litigation.
State Sued Over Buoys in Rio Grande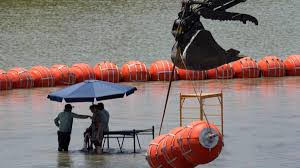 Texas is planning to use large, floating buoys in the Rio Grande River as barriers to help deter illegal border crossings along the border.  The owner of a company that operates river tours using canoes and kayaks is suing the state to try and stop the deployment of the buoys, saying the action will impact his business by limiting access to the river.  Deployment of the buoys began last weekend near Eagle Pass.  Abbott responded to the lawsuit in a twitter post saying "We will see you in court… This is going to the Supreme Court.  Texas has a constitutional right to protect its border."
Each 1,000 feet of buoys will cost Texas taxpayers about $1 million.  The state's border with Mexico stretches for 1,254 miles.
Political Notes
State Senator Roland Gutierrez (D, San Antonio) announced on Monday that he was entering the race for US Senate, challenging incumbent Ted Cruz in 2024.  Gutierrez will face Congressman Colin Allred of Dallas in the Democratic primary.  Gutierrez, whose district includes Uvalde, made the announcement in a video that focused on the Uvalde tragedy and tied that to his story of being the son of Mexican immigrants.  Gutierrez was a fierce proponent of stricter gun safety laws during the regular session, often times butting heads with state leadership over the issue.  Gutierrez was not well known beyond his south Texas district before his impassioned defense of the families of the Uvalde massacre.  Gutierrez was first elected to the state House in 2008, and then was elected to the Senate in 2020, defeating Republican incumbent Pete Flores.
Longtime Democratic incumbent Tracy King of Uvalde announced this week he will not seek reelection in 2024.  King, a moderate and very well-liked member, is currently serving as Chairman of the House Natural Resources Committee.  His district had recently been listed as a priority target by Republicans in 2024.  King was first elected in 1994.  His rural south Texas district runs from areas near Laredo along the border and up north to south of San Antonio.  King was reelected in 2022 with no challenger in November.  Gov. Abbott won the district by 6 points over Beto O'Rourke in the 2022 Governor's race.
Another Democratic incumbent whose district was also listed as a target by the Republicans has made a similar announcement.  Rep. Abel Herrero of Corpus Christi will not seek reelection next year.  Herrero is currently serving as the Chairman of the House Corrections Committee.  Herrero was first elected in 2010.  His district is wholly contained in Nueces County.  Several names have already surfaced as candidates, including city councilman Roland Barrera and former Nueces County Judge Barbara Canales.  This district will be more challenging for the Republicans to flip.  O'Rourke won the district by nearly 5 points in the 2022 Governor's race.
Former Republican Congresswoman Mayra Flores announced this week she will challenge Democratic incumbent Vicente Gonzalez in 2024.  Flores first won a seat in Congress in a special election in the summer of 2022.  But, the district changed to favor a Democrat during the redistricting process and Gonzalez defeated Flores in November of 2022.  The Republicans are targeting the seat in 2024, which Gonzalez won by 9 points.
What's Next??
The House and Senate have adjourned Sine Die and will get a break for about 6 weeks before returning for a 3rd special session on public education issues after Labor Day.