Case Counts/Testing in Texas – Sunday, July 25th (3:15 PM data)
Confirmed Cases – 2,603,725 (2,036 new cases)
Hospitalizations – 4,320 (9,996 available beds, 647 available ICU beds)
Fatalities – 51,848 (18 new deaths)
Vaccine Data – Sunday, July 25th (12:15 PM data)
Doses Shipped by state – 21,613,430
People vaccinated – 14,587,953
People fully vaccinated – 12,538,427
Total doses administered – 26,079,668
Inside the Numbers
Positivity rate as of Sunday, July 25th was 13.94%.  One month ago, there were 888 new cases reported, one week ago there were 1,800 new cases reported, compared to the 2,036 reported yesterday.  The 4,320 COVID patients in hospitals now is 1,382 more patients compared to one week ago, and COVID patients make up 6.6% of total hospital beds in the state.
Over the last week, an average of 59,745 doses have been administered each day in the state. As of Saturday, July 24th  43.2% of Texans have been fully vaccinated.
Democrats Still in DC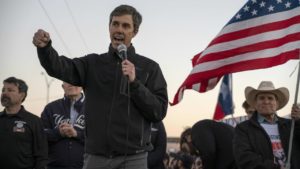 Rep. Philip Cortez, Democrat from San Antonio, broke ranks last week and returned to Austin in an effort – in his words – to lead negotiations on HB 3, the elections bill.  His intention was to collaborate with the bill author and other members of the House Republican leadership team to try and get an acceptable version of the bill.  Many members of the Democratic caucus immediately denounced Cortez for leaving his colleagues and sent word to the Speaker and other House Republicans that Cortez was not entitled to negotiate on their behalf.  On Sunday, saying that his conversations with House Republicans had not been productive, Cortez announced that he was returning to DC to remain with the other members of the caucus until the special session ends.
To help with the mounting expenses for their stay, Beto O'Rourke has now committed $600,000 to help fund their stay.  O'Rourke announced over the weekend that he would wire the funds to the Democratic Caucus this week to help with the costs of meals, lodging, and transportation.  In addition to daily meetings and seminars related to voting rights that all members of the caucus are participating in, three of their members will testify this week in Congress.  The House Committee on Oversight and Reform will hold a hearing this week specifically to receive testimony on the contentious legislation being proposed in the state legislature.
The Pandemic of the Unvaccinated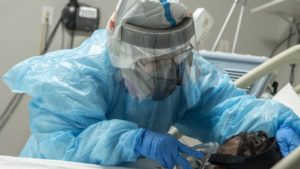 The coronavirus has begun to make a dangerous return thanks to the highly transmissible delta variant. Cases have skyrocketed in the past weeks both in Texas and nationally. In Texas, the positivity rate — the ratio of confirmed cases to tests — went above 10% for the first time since February and hospitalizations continue to climb. The most affected by this resurgence has been the unvaccinated. As of Tuesday, only about 43% of Texans have been fully vaccinated. This number continues to lag behind the national average which is currently resting at 48.8%.
COVID related hospitalizations increased to over 4,000 on Friday for the first time since March.  Three weeks ago, the number of COVID related hospitalizations stood at 1,428.
Officials in Harris, Dallas, Tarrant, and Travis Counties have raised their COVID level threats.  Travis County is asking residents to wear masks in public settings, regardless of vaccine status.  Travis County, along with Harris and Dallas Counties, are all taking things a step farther, asking unvaccinated residents to stay home except for essential outings. Local officials cannot enforce any of these suggested restrictions.  The Legislature banned all local pandemic related mandates during the recently completed regular session.
Since early February, 8,787 people have died in Texas due to COVID-19. Only 43 were fully vaccinated. That means 99.5% of people who died due to COVID-19 in Texas from Feb. 8 to July 14 were unvaccinated, while 0.5% were the result of "breakthrough infections," which the Texas Department of State Health Services defines as people who contracted the virus two weeks after being fully vaccinated.
Health experts continue to say that the best way to protect yourself is to get fully vaccinated against COVID-19.
US Sen. Rand Paul Endorses Huffines in Race Against Abbott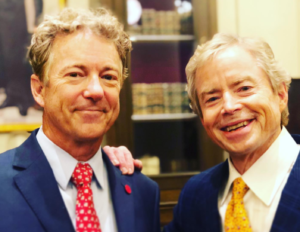 Republican US Senator Rand Paul from Kentucky has officially endorsed former State Sen. Don Huffines in his bid to become Governor of Texas.  The Huffines campaign released an endorsement video featuring Paul praising Huffines and giving him his endorsement in next year's race for Governor.
In it Paul said, "It is my pleasure to endorse my friend Don Huffines for governor of Texas. I have known Don for over 20 years. He is a loyal, steadfast fighter for limited, constitutional government. He has been in the thick of every conservative fight since I have known him. He is unafraid to stand up to the establishment. He is someone who will defend our freedoms."
Paul is one of the first national officials to weigh in on the race.
The gubernatorial ticket currently consists of incumbent Gov. Greg Abbott and challengers Huffines, Chad Prather, Allen West, Paul Belew, and Kurt Schwab.
Legislation Filed to Stop Texas from Going to Southeast Conference
A group of legislatures have filed a bill that would require Texas' public schools to get approval from the Legislature before switching their conference affiliation. The move is largely symbolic as the Texas Legislature has been completely halted since the Democrats fled to D.C. and broke quorum. Additionally, the bill is not one of the topics placed on the special session agenda by Abbott, making it ineligible to be passed into law.
The bill comes in response to reports that the University of Texas and the University of Oklahoma are considering exiting the Big 12 and joining the Southeastern Conference.  And this morning, both universities informed the Big 12 that they will not renew its media rights with the conference, setting the stage for their departure from the league.
House Bill 298 — filed by Rep. Dustin Burrows, R-Lubbock— has more than 30 co-authors. In a statement Burrows defended his actions saying, the "decision to switch to a different athletic conference affects the opportunity and stability of our publicly-funded universities across the state and must be fully vetted in the most transparent and comprehensive manner possible."
What's Next??
As the House lacks a quorum, the Senate has passed most of the issues set out on the initial call of the special session.  The Senate convened briefly this afternoon and now stands in recess until Thursday.  The House is standing at ease, coming in briefly every day to say an opening prayer and hand out daily leave slips for the members present in the chamber.  With the call on the House still pending, Republican members are asked to stay close to the Capitol in case some or all of the Democrats decide to come back.  The current special session ends on August 6th.