Case Counts/Testing in Texas – Monday, July 5th (11:05 AM data)
Confirmed Cases – 2,550,615 (291 new cases)
Hospitalizations – 1,689 (12,508 available beds, 1,003 available ICU beds)
Fatalities – 51,349 (11 new deaths)
Vaccine Data – Monday, July 5th (1:00 PM data)
Doses Shipped by state – 21,604,840
People vaccinated – 13,983,237
People fully vaccinated – 12,046,654
Total doses administered – 25,046,432
Inside the Numbers
Positivity rate as of Monday, July 5th was 4.69%.  One month ago, there were 1,300 new cases reported, one week ago there were 1,200 new cases reported, compared to the 291 reported yesterday.  The 1,689  COVID patients in hospitals now is 261 more patients compared to one week ago, and COVID patients make up 2.6% of total hospital beds in the state.
Over the last week, an average of 55,292 doses have been administered each day in the state. As of Monday, July 5th  41.5% of Texans have been fully vaccinated.
Allen West Announces Challenge to Abbott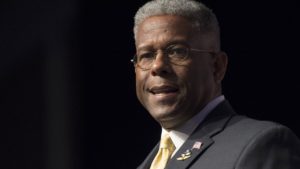 At a church in Carrollton on Sunday, GOP Chairman Allen West made his challenge to Governor Greg Abbott official. At this appearance, West released a campaign video in which he said, "I've not been in elected political office for about a decade, but I can no longer sit on the sidelines and see what has happened in these United States of America and … the place that I call home."
West's announcement comes nearly a month after he publicly resigned as state party chairman. The resignation goes into effect on July 11. As state party chairman, West did not shy away from conflict with state leaders, most notably Abbott. West criticized Abbott for not going far enough to the right and for closing businesses in response to the coronavirus pandemic. His resignation led to much speculation as to which role West would fill next – many believed his aspirations to be even bigger than Governor of Texas.
Abbott received his first credible primary challenger in May, when former state Sen. Don Huffines of Dallas launched a bid against Abbott. Huffines issued a statement welcoming West to the race, saying he looked forward to West "joining our efforts to make clear that Texans can do better than Greg Abbott." Abbott has yet to release public comment in response to West's announcement.
More (Early) Polling News
Conducted before the formal announcement from Allen West, a poll released by the Dallas Morning News/UT Tyler showed that 80% of likely Republican primary voters approve of the job Abbott is doing.  In a head to head matchup with the other declared candidate at the time of the poll, former state Senator Don Huffines, Abbott holds a commanding 77% to 12% lead among primary voters.
As of yet, no Democratic candidate or any other major candidate has declared a candidacy at this time.  One of the most intriguing names mentioned as a possible candidate is actor and Austin resident Matthew McConaughey.  Even though Abbott's numbers are strong among primary voters, his overall numbers are significantly lower.  In a hypothetical head to head general election matchup, Abbott and McConaughey are statistically tied in the poll, with Abbott holding a 39% to 38% lead over the actor, who has not declared his candidacy or even a party affiliation.
House Special Committee Formed
Ahead of the special session that will convene this Thursday, House Speaker Dade Phelan announced the formation of a special committee to consider certain issues that will be submitted by the Governor for the special session.  The committee will be named the House Select Committee on Constitutional Rights and Remedies and will focus, according to the Speaker, on matters relating to the constitutional rights of Texans and the entities and activities responsible for protection of those rights.  The committee will be chaired by Rep. Trent Ashby, a Republican from Lufkin in rural east Texas.  This will be Ashby's first time to serve as a chair of a legislative committee.  The announcement of the committee and its full membership are attached for your review.
Senator Nelson Will Not Seek Reelection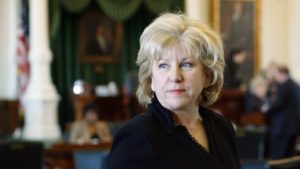 Sen. Jane Nelson of Flower Mound announced on Monday that she will be conceding her role as the upper chamber's most senior Republican.  Nelson has served as the Senate Finance chairwoman for the past 4 years.  The Finance committee writes the Senate version of the state budget and has oversight over tax related issues.  Nelson was first elected to the chamber in 1993, and was the first woman appointed to lead the budget-writing committee.
In a statement she said, "It has been a great honor to represent our community in the Texas Senate. I promised to listen, work hard, and deliver results and have strived to fulfill that pledge. Our accomplishments have improved the lives of Texans, which makes me proud." Although Nelson did not give a reason as to her resignation, she vowed to stay involved in state issues.
Several names immediately surfaced as possible successors to Senator Nelson.  Rep. Jared Patterson, Republican of Frisco, said he is seriously considering the race, as did Rep. Tan Parker, Republican from Flower Mound.  Former state Rep. Ron Simmons (R, Carrollton)  – defeated in 2018 – also is said to be considering a run.  As of now, the district is heavily Republican, taking in several DFW area suburbs from Denton and Lewisville, stretching down to areas west of Fort Worth.  Redistricting should not substantially change the makeup of the district.
The proclamation declaring the special session and the issues under consideration has not been issued at this time.  I will forward it to you once it has been issued.
2021.07.06 Select Committee on Constitutional Rights and Remedies[1]
2021.07.06 Proclamation – House Select Committee on Constitutional Rights and Remedies[6]