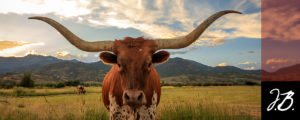 Here's a quick recap of what happened this week:
Grid Still Holding Up in Record Heat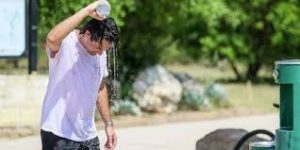 Texas reached its highest ever demand for electricity on Tuesday as triple-digit temperatures dominated the entire state again this week.  Heat advisories have been in place throughout the state all week as the heat and humidity combine to make heat indices reach over 110 in several parts of the state.  The Electric Reliability Council of Texas (ERCOT) indicated a demand of nearly 81,000 megawatts starting at 5PM on Tuesday afternoon.  That is the equivalent of 16.1 million homes with air conditioners in use at the same time.  In more detail, ERCOT said that 45% of the electricity on the grid came from natural gas, 23% came from wind energy, 20% came from coal and nuclear power, and about 10% came from solar farms.  Industry experts credit the diversity of the sources of energy as the reason the grid is able to continue to function without interruption – so far.
There is a slight bit of good news.  Temperatures may finally come down slightly this weekend.  Many areas of the state – including Austin and Houston – have forecast highs in the mid-90's starting Sunday and lasting at least through the July 4th holiday.
If you are interested in monitoring grid conditions, go to the ERCOT website:  https://www.ercot.com
Special Session Update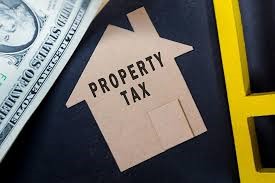 The first 30-day special session ended on Tuesday with no agreement on how to reduce property taxes and zero accomplishments achieved.  Gov. Abbott immediately called lawmakers back for a 2nd special session.  As before, this 2nd session is focused on property tax relief.  Abbott has called for legislation to reduce the property tax burden on home and business owners, and he has also called on lawmakers to consider legislation that will lead to the eventual elimination of all property taxes in the state.  Abbott has not put forth a plan for the eventual elimination of property taxes.  Eliminating property taxes – the chief revenue source for all local entities from school districts to water districts to emergency services districts – would mean that the state would have to step in and begin to fund those entities at an estimated cost of over $75 billion annually.
Regarding the short-term goal of immediate property tax relief, the Senate convened and passed the same version of legislation it passed in the first special session which is to give homeowners a 60% increase in their homestead exemption, and a break for businesses on their franchise taxes.  The Senate also added a provision to give school teachers an added one-time payment in response to the legislature's inability to fund a permanent teacher pay raise this session.  The House then introduced a plan to once again reduce property taxes through compression, which is to send money to the local school districts to allow them to reduce their property tax rates charged to homeowners and businesses.  Both plans cost roughly $12 billion annually.  The House passed their legislation out of the Ways and Means committee on Tuesday and will consider it on the House floor on Wednesday when lawmakers return from the July 4th holiday.
Also on Tuesday, Lt. Governor Dan Patrick announced to members of the Senate that he and House Speaker Dade Phelan will meet on Wednesday to see if they can come up with a compromise on the relative legislation.  The legislative leaders are attempting to avoid the same type of standoff that produced nothing in the first special session.
Latest on Paxton Impeachment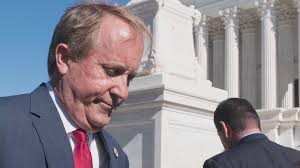 The Texas House impeachment managers released a report yesterday that has the potential to have a significant negative impact on Attorney General Ken Paxton's defense against his impeachment.  House managers reported – which has also been verified and reported by the Wall Street Journal – the purchases of several properties by Paxton and his family trust totaling nearly $3.5 million.  Properties were purchased in Oklahoma, Florida, Maui, and Utah from July 2021 to April 2022.  Paxton makes $153,000 as Attorney General, so the probe into the purchases could be troublesome for Paxton, who is being accused of taking bribes and making false statements to government officials.  The buying spree included a $1.6 million home in a resort area in Oklahoma which is now listed as a short-term rental; a $400,000 land purchase in Maui; and two houses in Orlando, Florida.
An even more troubling development for Paxton is the revelation of testimony from a former travel aide that provided information to federal investigators detailing Paxton's engagement in bribery and other abuses of his office when dealing with Austin real estate developer Nate Paul.  Paul – who is currently awaiting trial in federal court for lying on loan documents and other financial statements – is one of the central figures in the impeachment trial.  According to information uncovered by House impeachment managers, the travel aide has given detailed accounts of how Paxton promised favorable legal help to Paul in exchange for extensive renovations to Paxton's Austin home. This incident is apparently one of many where Paxton engaged in improper and illegal dealings with Nate Paul and has led House investigators to further review Paxton's financial records and possibly bring more articles of impeachment to the Senate.  There are currently 20 articles for the Senate to consider, and House managers have until August 5th to submit additional articles.  Paxton only has to be convicted on one of the articles to be permanently removed from office.
Political Notes
Republican Presidential hopeful Ron DeSantis made his first stop as an official candidate in Texas this week.  On Monday, DeSantis was in Eagle Pass to unveil a major policy initiative related to border security.  DeSantis criticized former President Trump for not being aggressive enough on border security and vowed that a DeSantis administration would direct law enforcement to use appropriate force – including deadly force – against drug traffickers and others demonstrating hostile intent.  DeSantis continues to trail Trump in all major polls, and vowed to continue to attack Trump for his loss in 2020 and perceived inability to win a general election.
Final dollar figures are out regarding the 2023 gubernatorial inauguration.  A total of $4.7 million was raised for the festivities that marked the swearing in of Gov. Abbott and Lt. Governor Dan Patrick for their third terms in office.  Top donors – giving $250,000 each – were Tilman Fertitta and Kelcy Warren, who operates a gas pipeline company.  Las Vegas Sands and AT&T led a group of 13 companies that each gave $100,000 for the event.  In total, 136 companies contributed.
State Rep. Jacey Jetton – a Republican from Richmond in his second term – has been called to active military duty. Jetton serves in the Army National Guard and has been assigned to Sill, Oklahoma where he will attend basic combat training and artillery school.  The state constitution allows members of the legislature to appoint a temporary successor when called to active military duty.  Jetton has chosen his wife Fanny to assume his legislative duties.  She was sworn in on Wednesday, the first day of the special session.  This is not the first time a sitting House member has appointed a spouse to assume their legislative duties.  In 2005, state Rep. Rick Noriega of Houston appointed his wife Melissa to serve in the House when he was called to serve in Afghanistan as part of Operation Enduring Freedom.
What's Next??
The House and Senate will convene next Wednesday when we will see if there is any progress on a compromise on the legislation to reduce property taxes.
Here's wishing everyone a very safe and Happy Fourth of July!!   Stay cool and safe in the warm weather!!