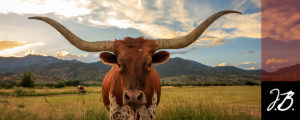 The legislative session has completed its eighth week.  12 weeks to go.  Here's what's happening:
First Items for Budget Surplus
Lawmakers entered the session with a $33 billion surplus on hand for the budget that will be written for the 2024-25 biennium.  Early in each session, lawmakers consider and pass what they call a supplemental appropriations bill that addresses any shortfalls or issues that need to be addressed for the current budget cycle, which ends in August.  This week, the Senate Finance Committee advanced Senate Bill 30, which is this year's supplemental appropriations bill.  House Bill 500 is the companion legislation in the House.
SB 30 takes $5 billion from the surplus as well as $1.5 billion in federal dollars and applies those funds to this year's budget, and includes an array of priorities to be addressed.  The bill as passed out of committee includes an injection of $1 billion into the Employees Retirement System, over $2 billion to fill gaps in Medicaid coverage due to the rising costs associated with the program, and over $3 billion to give relief to customers that have seen an increase in their energy bills to offset costs associated with the 2021 winter storm.  The bill is expected to be on the Senate floor next week, and then will go to the House Appropriations committee for consideration.
Senate Rolls Out Reforms for Electric Grid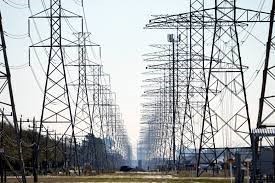 On Thursday, Lt Gov Dan Patrick rolled out a series of reforms intended to strengthen the reliability of the state's electric grid, to hopefully avoid another power failure in extreme weather conditions.  Among the issues laid out are the construction of a new gas-powered generation facility that would serve as a backup system in extreme weather; incentivize companies to keep excess or dispatchable power; and limits on distribution and transmission fees paid by consumers when new generation is placed on the grid.   Critics of the plan say it relies too heavily on the use of natural gas, and ignores the use of wind and solar power as an alternative.   According to ERCOT, 49% of the state's power generation is powered by natural gas.  Solar and wind account for about a quarter of the state's daily power generation.
School Safety Legislation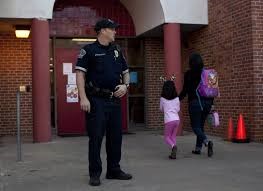 There are many issues related to public education under consideration this session including vouchers, content in textbooks and library materials, funding mechanisms, teacher pay, and truancy policies.  A recent University of Texas/Texas Politics Project poll showed that the most important issue by far to most parents in Texas is the safety of their children while in school.  55% of the respondents in the poll said that school safety is an "extremely important" issue for them in comparison to all of the other school related issues.  Both chambers have promised action on school safety measures this session and have proposed funding for enhanced safety measures.
This week, Senator Robert Nichols (R, Jacksonville) filed SB 11, which is the priority school safety bill for the Senate this session.  This bill would create a new safety and security department within the Texas Education Agency that would give the agency power to compel school districts to establish enhanced safety protocols.  The legislation calls on schools – under the direction and oversight of the new department – to enact new safety plans or face consequences for noncompliance.  The new department will also conduct assessments of each school's plan and put in place stricter plans for tracking truancy with harsher judicial consequences for students who are chronically absent.
On the House side, Rep. Ken King (R, Canadian) filed HB 13, which calls for school districts to develop and adopt active shooter preparedness plans that would clarify a chain of command between school officials and local law enforcement.  Districts would have to send maps of each campus to the Texas Education Agency, along with procedures they have put in place to ensure safety standards and a response plan is in place.  HB 13 also requires school staff to conduct mental health evaluations of all students to help identify warning signs for students that are struggling with mental health issues.
Both the House and Senate budgets as introduced included approximately $600 million for enhanced school safety measures.
Speaker Announces More Priorities
Texas House Speaker Dade Phelan continues to roll out his list of priority bills for the House this session.  This week, he announced several more priorities including the full funding and implementation of the Broadband Infrastructure Fund to ensure all communities have access to reliable internet access; the dedication of billions of new dollars towards water development projects, including projects to transport water; the establishment of the Mental Health and Brain Research Institute to improve research on traumatic brain injuries; and a new tool for the Texas Education Agency to work with vendors to help identify books that may contain sexually explicit materials that will help the agency and parents provide more oversight in the process of selecting materials for the school libraries.
Bill to Allow for Vote on Secession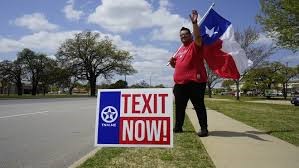 Republican state Rep. Bryan Slaton has introduced a bill that would allow Texans to vote on secession from the United States.  The legislation would place a referendum on the ballot during the 2024 general election that would allow voters to decide whether or not the state should consider the possibility of seceding from the Union.  If the vote succeeds, a committee would be established to "investigate the feasibility of independence from the Union and propose options and plans for independence to the Texas Legislature".  This is not a new idea and has been raised in past sessions, mostly by ultra-conservative members who disagree with policy being made at the national level.  However, the US Supreme Court has made clear – as recently as an opinion written by conservative Justice Antonin Scalia in 2006 – that the US Constitution makes it clear that no one state can secede from the Union.  Slaton, in his second term from Royse City, is no stranger to high-profile and controversial bills.  He has also introduced bills and amendments that make getting an abortion punishable by death, giving tax benefits to heterosexual couples, and criminalizing gender affirming health care.
Proposal to Prohibit Taxpayer Funded Lobbyist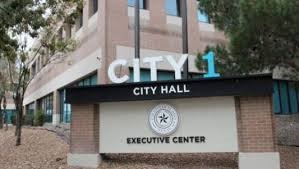 Advocates for the banning of public entities hiring lobbyists are hoping the third time is the charm.  For the past two sessions, bills have been filed that have failed on this subject.  This session, companion bills have been filed to prohibit any political subdivision – cities, counties, water districts, etc.. – from hiring a lobbyist or paying any dues membership fees to any association that represents political subdivisions before the legislature.  Current state law prohibits state agencies from engaging in lobbying, meaning no one from a state agency can come before the legislature to advocate for or against a particular piece of legislation.  State leadership has been consistently vocal in their opposition to Democratic cities like Houston and Austin using outside consultants to advocate for their policies at the legislature.  Advocates in favor of using lobbyist, such as the Texas Municipal League that represents all cities in the state, argue that their association benefits all taxpayers since their lobbyists are able to help the city officials foster relationships at the Capitol ensuring the issues of each city and town are heard by the members.  In past sessions, relative bills have seen success in the Senate, but have never been put to a vote before a House committee.
Political Notes
Republican Congressman Tony Gonzales of San Antonio has been censured by his own party.  The state Republican Executive Committee (SREC) passed a censure resolution by a vote of 57-5 last weekend.  The resolution allows the party – required by its own bylaws to stay neutral in primary races – to now recruit and support other candidates in the primary next year.  Gonzales was censured for his vote for gun safety legislation that passed Congress last year.  Gonzales, who also represents Uvalde in Congress, defended his vote, and also said that he would vote for the bill again in spite of the censure.  Gonzales was one of 14 US House Republicans to vote for the bill.  In response to the censure, Gonzales has drawn two opponents for the primary race next year.  Former ICE agent Victor Avila and Medina County Republican chair Julia Clark have announced their intentions to challenge Gonzales.
Activity this Week
Both chambers met on Tuesday and Wednesday, mostly doing ceremonial resolutions.  The Senate passed its first bill Wednesday, a bill to close a loophole in state law to now ensure juvenile mental health records are reported to the federal firearm background check system.  SB 2, a priority of Lt. Gov. Dan Patrick that increases the penalty for voting illegally voting from a misdemeanor to a felony, is on the Senate intent calendar and will likely be considered on the Senate floor next week.
Several House committees have begun to meet to consider bills, and most committees will have full schedules starting next week.
What's Next??
The House and Senate have adjourned for the week.  Next week is spring break and Austin hosts the annual South by Southwest Festival which brings approximately 500,000 visitors to the city.  Not a good week to come to Austin, and the schedules should be fairly light.  Both chambers will reconvene on Monday at 2PM.
Today represents the 60th day of the session.  The 60th day is the final day when lawmakers by rule can file any legislation to be considered during the session.  When the day is over, there will be nearly 8,000 bills filed for consideration this session.  When lawmakers return Monday, there will be 77 days remaining in the session.