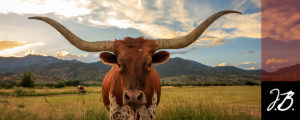 The legislative session has completed its tenth week.  11 weeks to go.  Here's what's happening:
Bills on Border Protection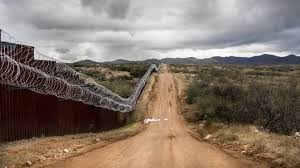 Legislation related to border protection will continue to be priorities for both Houses this session.  The House package includes two bills that will set up a border protection unit and allow the Governor to declare a migrant "invasion".  The border protection units will be established and coordinated through the Governor's office, which will establish training requirements and give arrest powers to the volunteer citizens.  Any volunteer must have experience in law enforcement.  Members of the unit will have the power to ar     rest, detain, and return the migrants to the border for deportation.  Furthermore, the legislation also makes any illegal crossing a felony, punishable by 10 years in prison.
US Border and Customs Protection stopped a large group of migrants on Sunday that were trying to enter the country by crossing the international bridge in Jaurez, the border city that sits near El Paso.  According to CBP, the group was a threat to make a mass entry, so physical barriers were erected to restrict entry.  The group, consisting of hundreds of migrants, many of which had small children, pushed their way past Mexican officials and were making demands to enter the US in masse.  CBP said they did not know what caused the mass to gather, nor what caused the attempt at the mass crossing.  All traffic on the bridge was closed for several hours Sunday afternoon, but reopened in both directions by Sunday evening.  Many in the group are believed to be from Venezuela.
AG Asked to Opine on Vouchers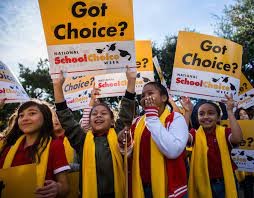 Gov. Abbott and Lt. Governor Dan Patrick have made public school vouchers a top priority for the session.  The main vehicle under consideration this session to accomplish that goal is Senate Bill 8, authored by Senator Brandon Creighton, the Republican chair of the Senate Education Committee.  SB 8 allows parents to create a state education savings account – funded by an $8,000 payment annually from state tax dollars – to pay for private school tuition.  Creighton has asked state Attorney General Ken Paxton whether or not it is legal to use state funds for tuition costs at private schools.  The question of separation between church and state comes into question, as there are a series of federal laws on the books that prohibit public money from benefitting religious institutions.  Creighton defends his bill in the request to Paxton saying that the education savings accounts do not require the tuition to be used at schools affiliated with religious institutions.
Senate Hears Transgender Bills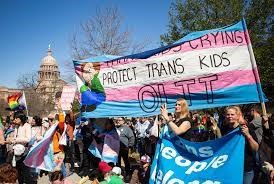 The Senate State Affairs committee had two hearings this week related to transgender issues.  On Monday, the committee considered a bill that would prohibit transgender athletes from participating on teams that match their identity.  This prohibition already applies at the high school and middle school levels.  The bill's supporters claim this is necessary to ensure a level playing field, while LGBTQ rights groups have called the bill discriminatory.  Among the dozens that testified were three female athletes invited to testify by the bill author, who all claim that the inclusion of transgender women in their sport is causing women athletes to be denied opportunities and harming the integrity of women's sports.  The NCAA allows transgender women to compete in women's sports if they are undergoing testosterone-suppression therapy.  The bill was left pending, however passage out of committee and through the full Senate is expected in the coming weeks.
On Thursday, the committee heard a bill related to gender modification treatments for children.  Senate Bill 14 would prohibit doctors from performing any procedure related to gender transition or gender reassignment on anyone under the age of 18.  These treatments and procedures include surgical interventions, hormone blockers, and puberty blockers.  Under the proposed legislation, the state medical board would be required to revoke the license of any physician who provides any of this type of care and bar taxpayer money from any facility or entity that provides these treatments.  The hearing lasted over seven hours, with several dozen witnesses providing testimony.
Senate Proposing Major Changes at Universities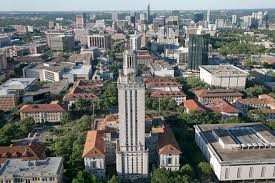 The practice of granting tenure to university professors would come to an end under a proposal set forth in the Senate.  Lt Governor Dan Patrick says universities and teaching staff have used tenure to "indoctrinate" students with liberal theories such as critical race theory.  That is the academic theory that claims racism has impacted the country's legal system and social institutions.  Tenure is granted to professors after they have been at a particular university for a period of time, and it basically insulates them from any discipline or repercussions from the leadership at the institution, and ensures they cannot lose their job except in extreme circumstances.  Members of the academic establishment have criticized this proposal, saying that eliminating tenure will put Texas universities at a disadvantage when trying to recruit top staff and faculty.
Another proposal in the Senate would prohibit universities from maintaining diversity, equity, and inclusion (DEI) offices, or requiring any type of DEI disciplines in the hiring of staff or applications for admission.  In other words, public universities would no longer be able to reference race, ethnicity, gender identity, or sexual orientation on applications for admission or for employment.  The bill also gives the board of regents of university systems greater authority over compliance with the new policy and the hiring practices at each institution within their respective systems.
House Hears Bill to Restrict City Ordinances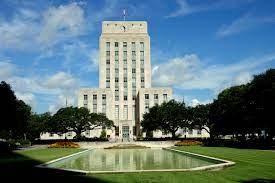 A bill heard in the House State Affairs Committee this week would allow anyone to file a lawsuit if they have been harmed or affected by a local ordinance that is not in compliance state law related to agriculture, occupations regulation, natural resources, or business and commerce.  The bill is basically in response to the passage of a law by the city of Austin in 2018 – that was in litigation for several years – that required all employers to pay sick leave for their employees.  Any local law related to public safety, firearm regulation, or zoning is not affected by this bill.  The intention is to allow  business owners to have consistency in regulations with issues related to licensing, contracting, and workplace safety.  However, critics say that workplace safety for laborers would be in jeopardy under this proposal.  Many business groups testified in favor, saying a uniform set of regulations would be a welcome change to the current system of differing and inconsistent regulations found from city to city.  Opponents argued that the state is trying to impose their will on locally elected officials with whom they differ on ideas for regulatory standards.  The hearing took several hours, and the bill was left pending without a vote on the legislation.
Political Notes
Republican Congressman Chip Roy of Dripping Springs said this week that the Republican party is ready for a new generation of leadership, and endorsed Florida Governor Ron DeSantis for his party's nomination for President in 2024, even though DeSantis is not yet a declared candidate.  Roy is no stranger to taking controversial stances on issues and candidates.  Earlier this year, he led a group of House Republicans in temporarily blocking the nomination of Kevin McCarthy for Speaker of the US House.
Rio Grande Valley Congressman Vicente Gonzalez, a Democrat from McAllen, is being targeted by Republicans in next year's election.  Gonzalez represents the 34th Congressional District, having defeated incumbent Republican Mayra Flores who won a special election after incumbent Democrat Filemon Vela resigned the seat last summer.  The race between Gonzalez and Flores was expensive and very nasty, with Gonzalez winning by 8 points.  Republicans continue to see gains in South Texas and want to continue the momentum after Republican Monica de la Cruz won a neighboring Congressional seat last year over Democrat Michelle Vallejo.  Flores has said she has not made a decision on a rematch with Gonzalez.
A recent poll done by an Austin based polling firm showed Democrat Senator John Whitmire leading a crowded field in the race for Houston mayor.  Whitmire was the choice of 22% of the respondents with former Harris County Clerk Chris Hollis coming in at 8% and former Houston City Councilwoman Amanda Edwards at 7%.  While Whitmire led the field on announced candidates, there are still a whopping 56% of the respondents that are undecided.  Congresswoman Sheila Jackson Lee – rumored to be considering a run for Mayor — was not part of the survey, because she has not made a decision on her candidacy.  The Houston mayoral election is in November of this year.
Activity this Week
Both chambers met several days this week and the Senate has begun passing bills.  The first bill passed this week has been discussed before, which is the bill to increase the penalty for illegal voting to a felony.  The Senate also passed a bill this week to allow prosecutors to charge drug dealers involved in the distribution of fentanyl with murder.  The House is still doing only procedural and ceremonial resolutions.
What's Next??
The House and Senate have adjourned for the week.  The House convenes at 2PM Monday and the Senate convenes at 3PM.
Several House committees have begun to meet to consider bills, and most committees will have full schedules starting next week.  Highlighting next week in the Senate will be the State Affairs committee that will hear legislation related to drag shows, and the Senate Education Committee will hear the bill to allow education savings accounts, commonly referred to as vouchers.
The House Youth and Health Safety Committee will hear a proposed bill that places restrictions on social media companies and how they will be required to restrict harmful material for children.  The House Appropriations committee gave initial approval for the full state budget this week, and will have a formal vote next week on the final version that will be considered by the full House.  The committee will also take up the $11 billion supplemental appropriations bill on Monday, which will fully fund and supplement state agency needs for the remainder of the current budget year.  The bill passed the Senate on Wednesday.
When lawmakers return Monday, there will be 70 days remaining in the session.