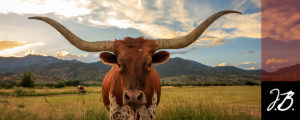 The legislative session has completed its seventh week.  13 weeks to go.  Here's what's happening:
Proposal to Reduce Sales Tax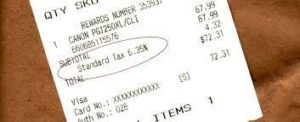 With lawmakers having the luxury a $35 billion budget surplus, they are looking for ways to make use of the surplus funds.  Property tax cuts have been the main discussion point so far, but a reduction of the state sales tax rate is now gaining traction among lawmakers.  Since 1990, Texas has had a sales tax rate of 6.25% with local governments having the option of increasing the rate up to 8.25%.  A bill filed by two members of the Senate this week would lower the state rate to 5.75%, and leave the local option increase in place.  The reduction to the state sales tax would cost the state $7 billion in revenue.  This is a bipartisan proposal.  The two authors of the proposal are Senator Royce West, a Democrat from Dallas and Senator Bob Hall, a Republican from Edgewood, a rural area east of Dallas.  A leading taxpayer watchdog group, the Texas Taxpayers and Research Association, has endorsed the proposal saying that the cut in sales tax guarantees that all Texans will see some sort of relief.
House and Senate Differ on Property Tax Relief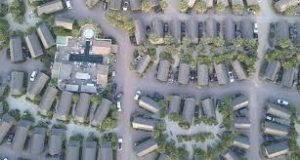 At a gathering yesterday of the Texas Public Policy Foundation – a conservative think tank in Austin – House Speaker Dade Phelan unveiled his priority property tax relief proposal which is to place a cap on how much school districts can raise taxes each year.  Under current law, a school district can raise a homeowner's property tax by no more than 10% from one year to the next.  Phelan's proposal caps that rate at 5%, and applies it to commercial property as well.  The plan has an estimated savings of $17 billion to taxpayers throughout the state.  However, speaking at the same meeting, Lt. Governor Dan Patrick said the Senate has a much different approach and that capping appraisals does not accomplish true property tax relief.  The Senate proposal is to increase the homestead exemption – a reduction in the amount of your home that can be taxed – from $40,000 to $70,000.  Patrick said the intentions of the House were good, but that the momentum of previous property tax reductions passed last session should be continued.  Phelan did not dismiss the idea of increasing the homestead exemption, but said rising home values will diminish the impact of raising the exemption.  Both proposals under consideration will have to pass both Houses and require a proposed constitutional amendment to be sent to the voters for final approval.
Speaker Identifies More Priorities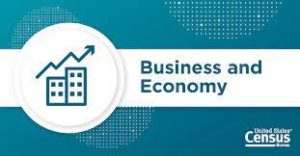 Texas House Speaker Dade Phelan released a second set of priorities this week focusing on economic development issues.  Phelan has prioritized legislation that focuses on businesses looking to expand or relocate to Texas by providing tax incentives for job creation as well as other incentives for infrastructure investments in communities.  Also, Phelan is prioritizing a new funding model for community colleges that offers workforce education programs and dual credit for high school students who participate with expanded scholarship opportunities.  Finally, Phelan is asking the House to create a business court system in Texas that would specialize in cases where companies can pursue legal issues through a streamlined judicial avenue.
House Members Support Banning Transgender Athletes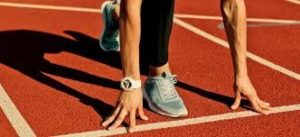 Seventy-seven Republican House members this week signed on to a bill that would restrict the teams on which transgender athletes can participate in colleges here in Texas.  That number is more than half of the membership of the 150 member House, thus assuring its passage through the lower chamber.  The bill would prohibit transgender men from playing on a women's team and transgender women from playing on a man's team.  Transgender females would be allowed to compete on a man's team if there is no corresponding team for women at the school.  These restrictions are currently in place for all public schools grades K-12 in Texas.  Lt. Governor Dan Patrick and Gov. Abbott have already voiced support for the proposal.  The NCAA does allow transgender women to participate in women's sports now, but has not taken a stance on pending relative legislation here and in other states.
State to Takeover HISD
Houston Mayor Sylvester Turner announced at the Houston city council meeting this week that the state intends to take over the Houston Independent School District within a very few days.  The district has faced the possibility of takeover for years because of trustee misconduct issues as well as poor academic performance at many schools.  A Texas Supreme Court ruling in January cleared the way for the state to assume control of the district.  The district currently has 187,000 students and 273 school campuses.  According to reports from the Houston Chronicle, 80% of those students are from low income families.  When the state takes over the district, they could appoint a conservator to manage and oversee district operations or the state could replace the entire board of trustees with new appointees and a appoint a new superintendent.  State law has been in place since 1971 to allow the state to assume control of a school district.  There have been four other districts that have been taken over by the state.  The most recent was the Beaumont ISD which was taken over in 2014.  They regained their local control in 2019.
Identity Theft Puts DPS on Hot Seat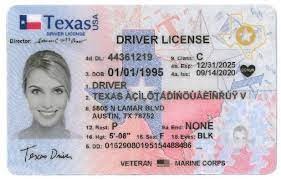 A security lapse at the Department of Public Safety has caused the possible identity theft that will affect as many as 3,000 Texans.  The DPS first discovered the lapse in December when the agency discovered that an organized crime group obtained the victims' personal information through the dark web by breaching the data contained by other companies.  Stolen data included information on driver's licenses that allowed the group to answer personal questions that in turn allowed for setting up personal accounts with the victims' information. The group was using the site Texas.gov to obtain new driver's licenses and infiltrate other personal information from the victims.  In a hearing before the House Appropriations committee this week, DPS leaders admitted that proper controls were not in place regarding the Texas.gov site.  Further restrictions on the site have now been put in place.  The DPS said that Asian-Americans were targeted in the scheme with the overall purpose of obtaining identification for undocumented immigrants.
Political Notes
Former Texas House Speaker Gus Mutcher passed away earlier this week.  Mutcher served two terms as Speaker from 1969 to 1972 before having to resign due to his conviction in the Sharpstown scandal that rocked the legislature in 1972.  Mutcher, a Democrat from Brenham, was first elected in 1960 and became embroiled in the Sharpstown scandal in the 1971 session.  Houston banker Frank Sharp gave several lawmakers profitable stock holdings in exchange for favorable legislation that benefited the banks owned by Sharp.  A jury convicted Mutcher and several lawmakers of bribery and Mutcher was forced to resign.  Mutcher went back to his home in Brenham and then had a brief return to politics when he was appointed Washington County Judge in 1976 when the office became vacant.  Mutcher was 91.
US Congressman Joaquin Castro of San Antonio has undergone cancer surgery in Houston for tumors found in his small intestine.  Castro is the identical twin of former San Antonio Mayor Julian Castro, and served three terms in the Texas House before being elected to Congress in 2012.  Castro released a statement saying his prognosis is good, and the type of cancer he has is serious but treatable.  After a period of recovery time in Houston, he will return to San Antonio for a period of convalescence.
You may have seen a story that made national news this week regarding a freshman Republican House member from Fort Worth.  Rep. Nate Schatzline has authored a bill to define any establishment that allows or hosts a drag performance to be defined as a sexually oriented business under the Business and Commerce Code.  Such businesses may not allow anyone under the age of 18 to enter the premises.  A video surfaced this week that appears to show Rep. Schatzline running through a park dressed in a black dress.  Schatzline responded to the stories on Twitter by saying that the video was shot when he was "wearing a dress as a joke back in school for a theater project…"  Schatzline, elected to his first term in November, is a former pastor and currently works for an anti-human trafficking organization based in Fort Worth.
Activity this Week
Both chambers met on Tuesday and Wednesday but only did ceremonial resolutions.  Super Bowl winning coach Tony Dungy was in the Capitol on Wednesday, and was honored by both chambers for his work in family and parenting issues.
The Senate State Affairs committee approved SB 2 by a 7-3 party line vote.  SB 2, a priority of Lt. Gov. Dan Patrick, increases the penalty for voting illegally voting from a misdemeanor to a felony.  SB 2 will likely be considered on the Senate floor next week.
Now that the House has its committee assignments, the House Appropriations committee has begun budget deliberations, and several committees have met to have their organizational meetings prior to the consideration of legislation.
What's Next??
The House and Senate have adjourned for the week.  The House will reconvene on Monday and the Senate will reconvene on Tuesday.   Next Friday, March 10th represents the 60th day of the session.  The 60th day is the final day when lawmakers by rule can file any legislation to be considered during the session.  As of now, the House has filed nearly 3,500 bill and the Senate is approaching the 2,000 mark.   When they return next week, there will be 84 days left in the session.