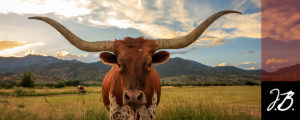 Here's a quick recap of what happened over the last week:
Special Session Begins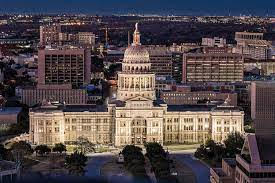 The 3rd Called special session began on Monday to a series of back and forth insults and demands between Lt. Governor Dan Patrick and Texas House Speaker Dade Phelan.
But first a little background.  On Sunday, several news outlets reported that Jonathan Stickland – a former House member turned far-right activist – met with white supremacist Nick Fuentes at Stickland's offices in Tarrant County.  Among other reasons, this is significant because Stickland heads the Defend Texas Liberty PAC that has been a major donor to both AG Ken Paxton and Lt. Governor Dan Patrick.  This meeting fed more fuel to the ongoing feud between the more conservative wing of the party and the more moderates, which are represented respectively by Patrick and Phelan.
With that additional background, Phelan sent out a press release Monday morning before the session even started calling on Patrick and any elected member to return a $3 million donation from Defend Texas Liberty PAC saying all state officials should send a message that the state will not tolerate "such vile ideologies".  Among other examples, Phelan noted the war in Israel and accused Fuentes of being a Nazi sympathizer. Patrick fired back immediately, saying Phelan is using the nascent war in Israel for his own political gain and should resign immediately.
After the insults and demands were traded, both Houses finally convened at 1PM.  The House passed a resolution supporting Israel and adjourned.
Regarding the voucher issue, Speaker Phelan has said that no proposal will pass the House that does not have a teacher pay raise and an increase in public school funding.  On the Senate side, Sen. Brandon Creighton introduced Senate Bill 1 and Senate Bill 2 to address the voucher issue and other public school issues.  SB 1 specifically addresses vouchers by establishing a state funded education savings account that would allow families to access up to $8,000 to use for private school tuition. The state will allocate $500 million over the next two years to pay for the program.  SB 2 enhances school funding options by allocating $5.2 billion to raise the basic allotment (per pupil spending), along with more resources for teacher pay raises, school safety and to address rising costs due to enrollment increases.
Texas House Democrats announced this week they are united against any type of school choice legislation.  Caucus chair Rep. Trey Martinez Fischer of San Antonio this week issued a statement saying the caucus is "against voucher scams…. And "we are holding resources for our public education system hostage" until the state invests more in public education.  The Senate Democrats followed suit saying the Senate version of increasing the basic allotment by $5.2 billion was not enough, and that vouchers amount to "welfare for private schools."  Senator Jose Menendez has filed SB 40, the Senate Democrats' version of public education reform that raises the basic allotment, allows for enrollment-based funding rather than the current average daily attendance formula, increases the school safety per pupil funding, and creates a universal Pre-Kindergarten program for all students.
Senate Passes Voucher, Border Legislation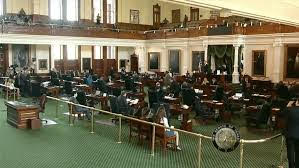 Yesterday, the Senate met well into the evening and passed four bills, three of which were related to the call of the special session.  The Senate spent several hours and ultimately passed Senate Bill 1, the bill setting up a state school voucher program, largely along party lines.  SB 1, as described above, will now head to the House for consideration where its fate remains uncertain. There are reportedly at least two dozen Republicans – mostly from rural areas – that will join the Democrats in opposing a state supported school voucher program.  The House has yet to even introduce any legislation related to the creation of a voucher program.  They could introduce their own legislation, or they could substitute their version for the Senate version that was passed yesterday.
Also related to public education, the Senate passed Senate Bill 2, which would increase the per pupil allotment by $75 and doubles the per campus school safety allotment from $15,000 to $30,000.  In addition to the funding increases, SB 2 addresses teacher pay increase by providing a one-time teacher retention payment to districts in an amount ranging from $3,000 and $10,000 depending on the size of the district.  Moving forward, the bill provides for these amounts to be appropriated annually so the districts can continue the pay raise amounts. This type of funding is not currently in the call of the special session, but Gov. Abbott has said that he will add more funding of public schools and teacher pay raises to the call of the session – but only after a voucher bill is passed by both Houses.
The Senate addressed the border enforcement issues in the call by passing two additional bills.  Senate Bill 4 increases the minimum sentence from 2 to 10 years for smuggling migrants or operating a stash house.  This bill passed by a vote of 29-2.  Senate Bill 11 creates a new state crime for illegally entering the state through Mexico and authorizes state police to arrest and detain the violators.  SB 11 passed along party lines, with Democrats arguing the new law will create overcrowding in the local jails, further straining the local resources that are stressed due to the massive increase in migration.  SB 11 will also face constitutional challenges since federal law does not allow state law enforcement to arrest unauthorized immigrants without permission from the federal government.
Comptroller Updates Revenue Estimate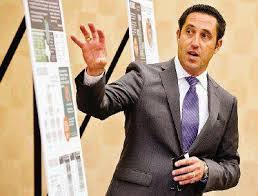 Comptroller Glenn Hegar has updated the state's revenue estimate so lawmakers will know how much money they have to spend if they can come to a consensus on a potential school voucher program and increased funds for public education.  According to new estimates, Texas is on pace to have $18 billion in surplus, unspent funds as we begin the new 2024-2025 cycle.  In addition, the state's Rainy Day Fund is projected to have nearly $24 billion for this budget cycle that ends in September of 2025.  In the end, this estimate would leave roughly $6 billion for lawmakers if they choose to appropriate additional money for teacher pay raises, school safety measures, and raising the basic allotment.
Aftermath of Paxton Acquittal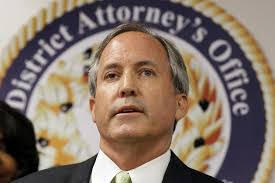 Recently acquitted AG Ken Paxton continued to target political foes as he released a list of endorsements of challengers in the Republican primary to incumbents that voted to impeach him.  Paxton is supporting seven candidates including the opponents of House Speaker Dade Phelan and Rep. Andrew Murr, the chair of the House impeachment managers.  In total, 60 of the 85 House Republicans voted to impeach Paxton, so this list is likely to grow as more incumbents draw challengers.
After House impeachment managers released more documents last week that were not introduced during the impeachment trial, Paxton has vowed to file criminal complaints against the House impeachment managers.  The managers posted documents last week that provided further damaging evidence of Paxton's ties to a local real estate developer, and the documents contained Paxton's home address.  Paxton accused the managers of trying to encourage harm against him and his family.  The managers said the address was "inadvertently" included in the document dump, and they later refiled with the address redacted.  Paxton said he will ask the District Attorneys in each of the members' home counties to pursue prosecution under a state law that prohibits publishing of private information about a person out of concerns of potential harm or bullying.
Political Notes
Lots of candidate announcements as the filing period for state office is now less than a month away.
Former state Rep. Kyle Biedermann is looking to get his old job back.  Biedermann represented the New Braunfels/Fredericksburg area for six years, retiring after the 2021 session.  He has now moved his residence to Marble Falls and will challenge first term Republican Ellen Troxclair of Lakeway in next year's Republican primary.
In another challenge from the right, Collin County Republican Party chair Abraham George announced he will challenge incumbent Rep. Candy Noble in the 2024 Republican primary.  George is a political ally of Paxton and said Noble's vote to impeach Paxton is the basis for his desire to seek the seat.  And speaking of Collin County, there are two more candidate announcements who are challenging incumbents in the Republican primary.  Chuck Branch is challenging Rep. Frederick Frazier of McKinney and Daren Meis is challenging incumbent Rep. Jeff Leach of Plano.  Branch is a former member of the state Republican Executive Committee and Meis is a member of the Allen City Council.  All 5 members of the House from Collin County – all of whom voted to impeach AG Ken Paxton — now have Republican primary challengers due to their impeachment vote.
Waco businessman Pat Curry has been up and running for several weeks for the Waco House seat being left open next year due to the retirement of Rep. Doc Anderson.  This week, Devvie Duke became the first announced challenger to Curry in next year's Republican primary.  Duke is a member of the State Republican Executive Committee and will also be running to the right of Curry.
Insurance agent Trey Wharton of Huntsville announced this week he will challenge incumbent Rep. Kyle Kacal of College Station in the Republican primary next year.  Wharton has also served on the Huntsville ISD board of trustees since 2015.  The mostly rural district contains seven counties running from the Bryan/College Station area east to Huntsville.  Kacal was first elected in 2012.
On the Democratic side, in House district 77 in El Paso, Rep. Lina Ortega is not seeking reelection.  Former El Paso County commissioner Vince Perez has been running for a few weeks and will now be joined by city councilwoman Alexsandra Annello in the Democratic primary.
Also in the Democratic primary, Houston labor union organizer Lauren Ashley Simmons is set to challenge incumbent Rep. Shawn Thierry in House District 146 in Houston.  Simmons has been a strong voice against the state takeover of the Houston Independent School District in addition to her duties with local unions.
US Congressman Colin Allred seems to have a substantial lead in the fundraising race among the Democratic contenders challenging incumbent US Senator Ted Cruz.  Allred reports raising $4.7 million in the 3rd quarter of this year.  This compares positively to the $5.4 million that Senator Cruz reports raising during the same time period.  No expenditures have been reported, so cash on hand figures are not available. At the end of the 2nd quarter, Cruz reported $4.8 million cash on hand compared to Allred's $5.7 million.  No other Democrat has released fundraising totals ahead of the Sunday deadline to report fundraising numbers.
Former Texas Congressman Will Hurd has suspended his campaign for the Republican nomination for President.  Hurd said he realizes the political realities regarding his longshot campaign and says it is time to consolidate the party behind one person that can beat President Trump. Hurd has endorsed former South Carolina Governor Nikki Haley.
And finally, 2022 Republican nominee for Harris County Judge Alexandra del Moral Mealer has been named chair of the 2024 Victory committee for the Republican Party of Texas.  She will lead fundraising and get out the vote efforts for all levels of Republican candidates for the 2024 election.  Mealer was narrowly defeated by Democratic incumbent Lina Hidalgo in last year's race for Harris County Judge.
What's Next??
After passing the bills related to vouchers and border enforcement, the Senate recessed until 1PM Monday, and will wait on action from the House.  The House is adjourned until 3PM on Monday.